Lyos
warning for some NSFW content!
toyhou.se page with extra info : Here!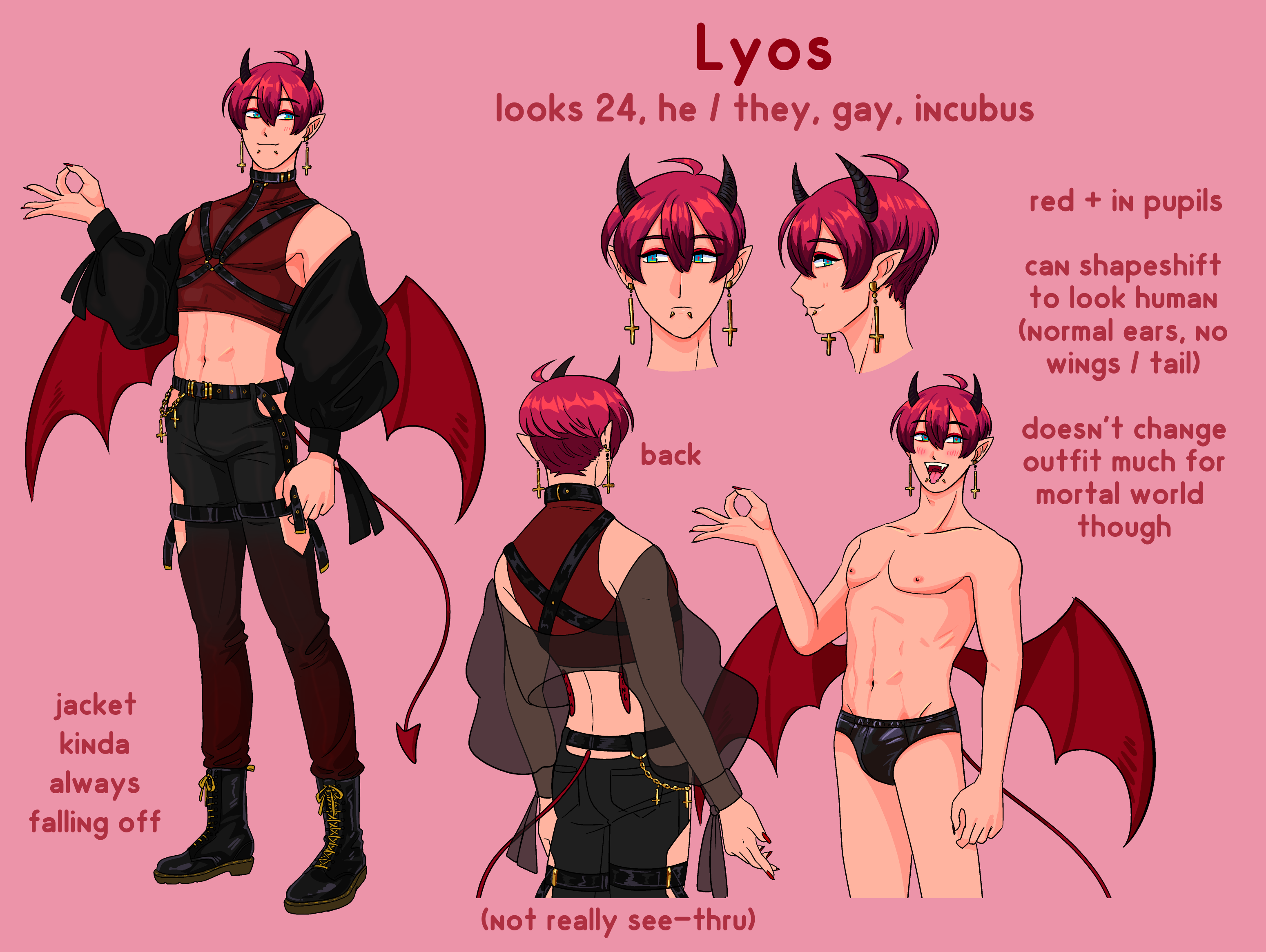 Abel
's incubus love interest sort of (he's got more than one)
Info
looks around 24 for a human but is probably 100, 188cm / 6.2", gay, he / they . His birthday is January 18th!
An incubus from hell, summoned to Abel through his usual bullshit. Easygoing and kind of sloppy, here for a good time!
Not manipulative like Abel is, is actually generally honest besides some trolling tendancies.
Very horny as comes with the territory, masochistic. Can shapeshift to an extent, can turn into a succubus as per standard incubus lore but doesn't find girls hot doesn't have much reason to.
Doesn't really mind being away from hell, happy to be around humans as long as he has enough to eat. Thinks humans are fun to be around!
tries to look confident and badass but is actually kind of a mess. prone to and not above begging if he wants something, has some wet puppy tendencies.

If he is horny he gets really sloppy and bad at descision making. Does have self awareness though so isn't totally hopeless.
devil powers - besides shapeshifting, can fly, very light thought manipulation. Saliva has an aphrodesiac quality that works on everyone. His tail is also an erogenous zone about the same amount as nipples. Probably can kill people easily but I'm not 100% sure what method yet
art!
my drawings! newest first

<- stop him from making out -> gollum

lol a proper drawing!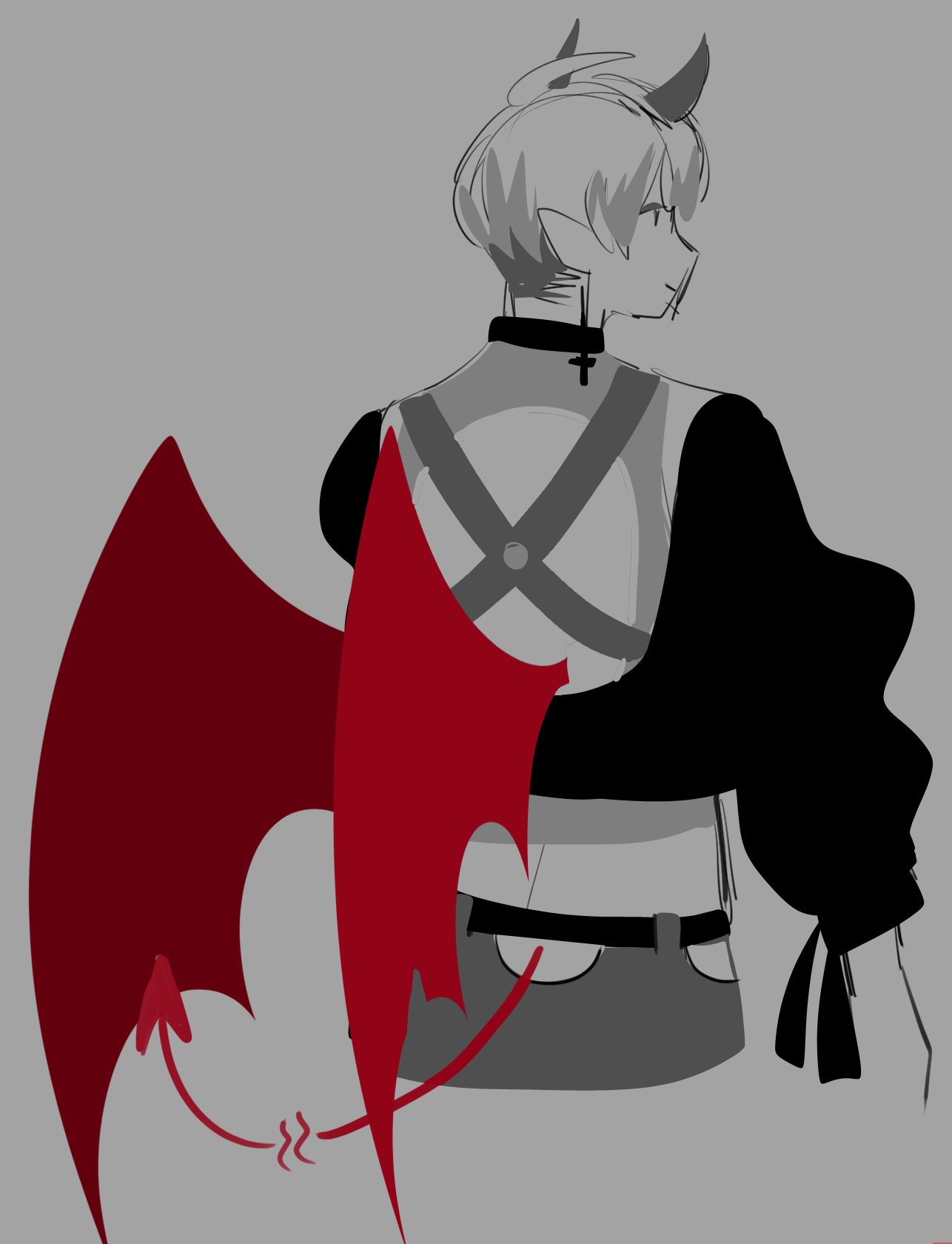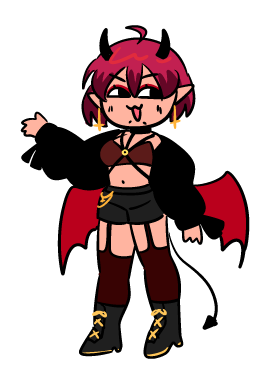 back concept <- succubus concept ->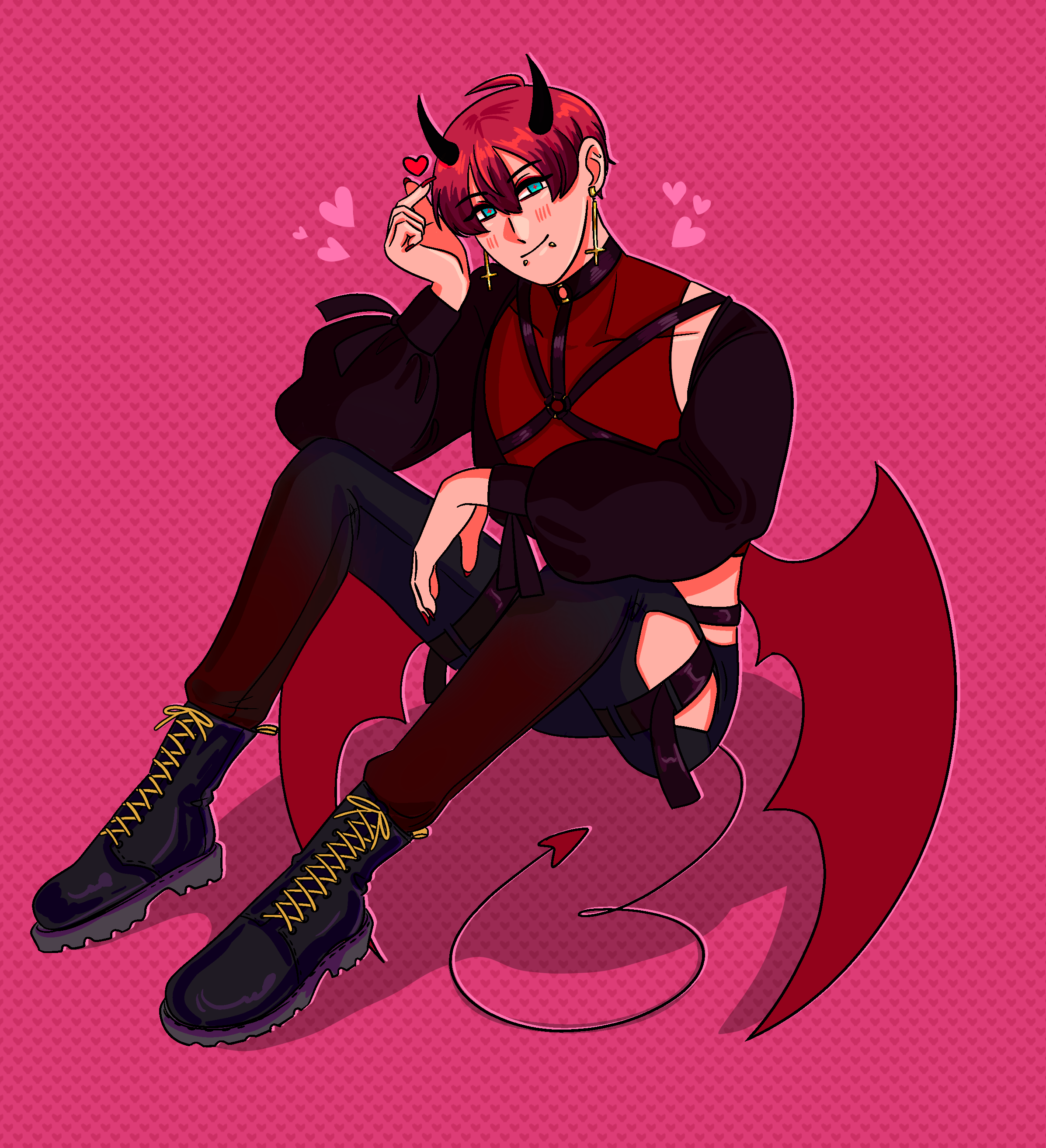 first proper drawing!

more concepts! forgot his snake bite piercings in the -> one lol

his first pic! drew this 31/1/23 but i made his birthday a bit earlier it was too close to Abel's
more on my tumblr here: abel-oc.tumblr.com/tagged/lyos oc
comms + fanart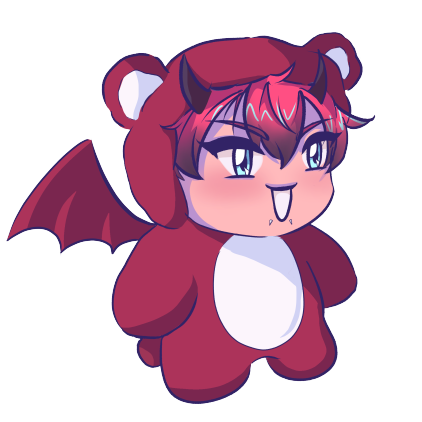 comm by @kireamki_art
AAA I HAD TO GET MORE BEARS... LOOK AT HIM HE IS SO TINY AND CUTE 😭😭😭😭 GO GET A BEAR OFF MEKI!!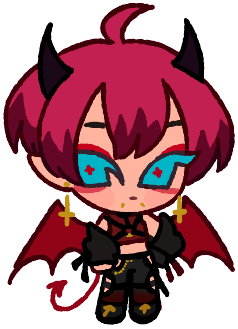 comm from @ninjyace
OMGG HES SO CUTE AND SMALLL😭😭💖💖💖 U SHRUNK DOWN HIS DESIGN PERFECTLY I AM DEADDDD!! TINY GUY!!!!!!!!!!!!!!!!1💖💖⭐💖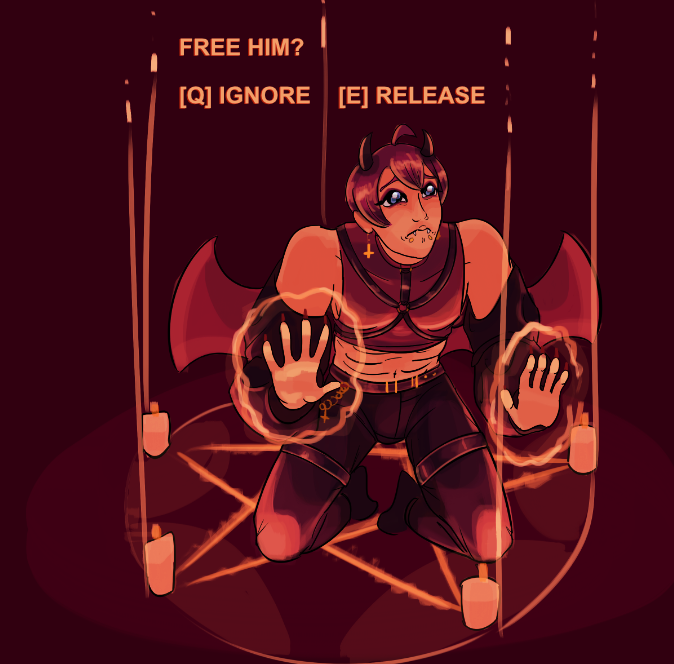 fanart from @gegory8
GEG SUPRISED ME WITH ANOTHER BEAUTIFUL AMAZING FANART!!!!!!!!!!!!! CRYIGN HE IS SO CUTE I LOVE THIS SM 😭😭😭😭💖💖💖💖 I AM SLAMMING THAT IGNORE BUTTON...ENJOY UR FISHBOWL KING!!!!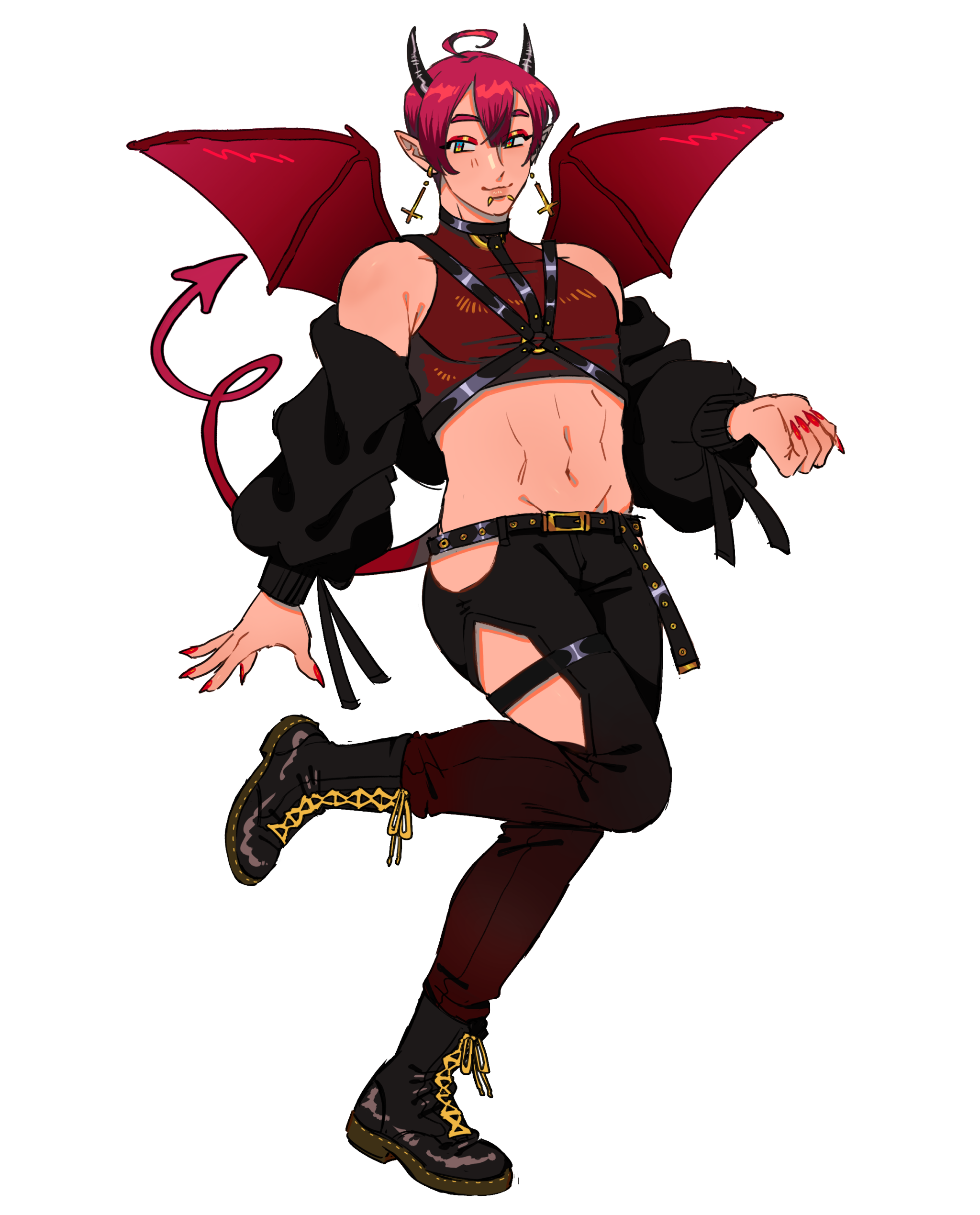 givaway prize from @frogwhomp
WOAAAAAAUGH LOOK AT THIS!!!!! SOBBING CRYING SPLUTTERNG SO HAPPY AND LUCKY FOR THIS 😭 HES SO HANDSOME AND PERFECT 😭💖⭐💖😭💖🥺💖😭 !!!!!!!!!! AMAZING ART!!!!!! GO FOLLOW AND COMM!!!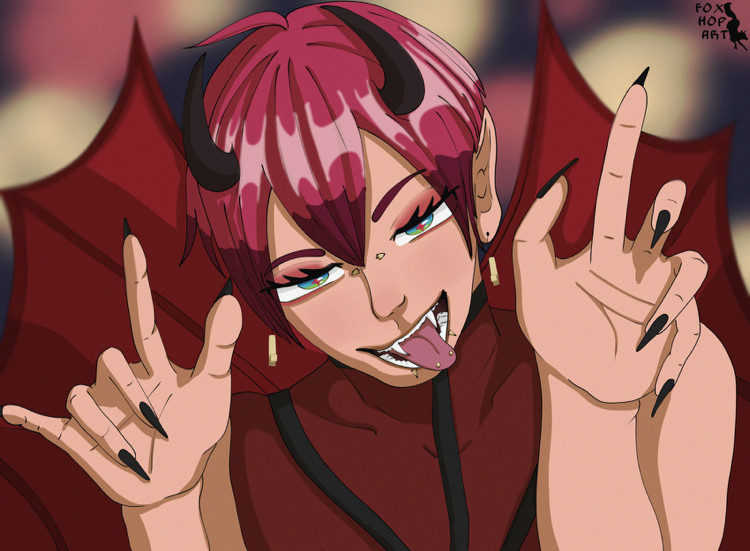 artfight attack from @foxhopart
AAA HES SO CUTE 💖💖😭😭 LOVE THE FANGS!!!!!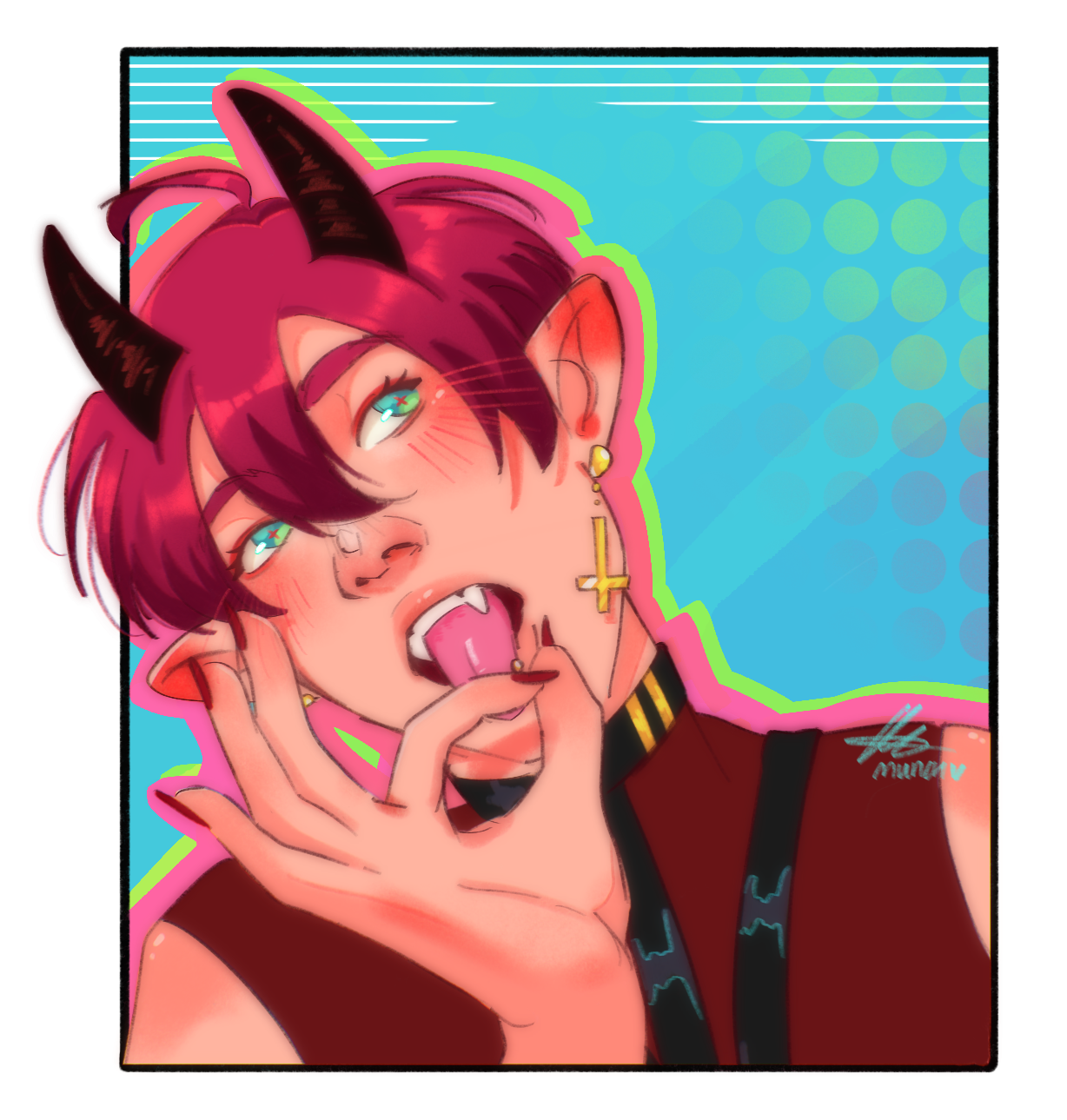 artfight attack from @munchkins252 insta
AAAA HES SOOO CUTE I LOVE THE COLOURS AND POSE 😭😭💖 THE ORAL HAND... SO IMPECCABLE. AMAZING TASTE !!!!!!!!!!!!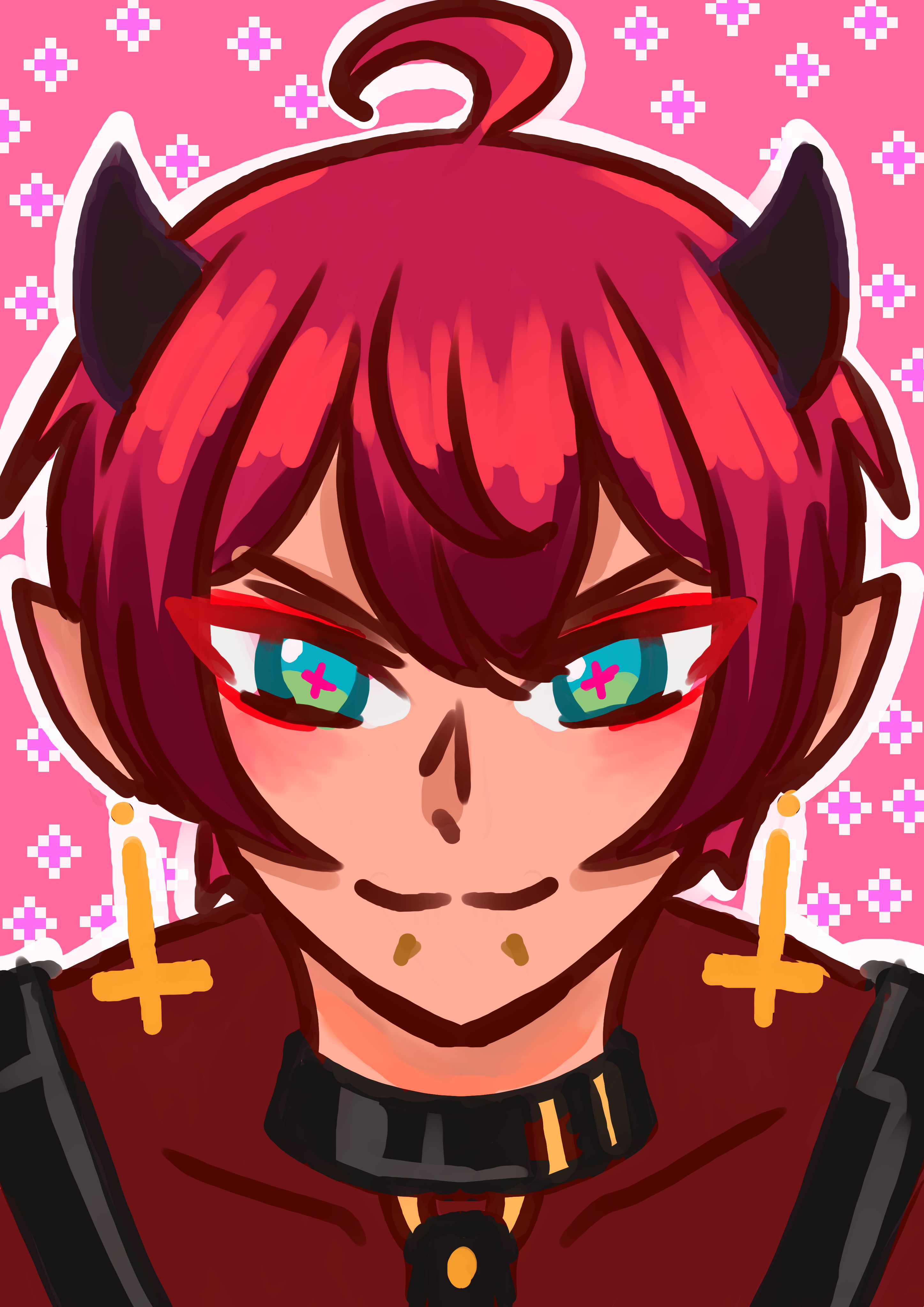 fanart from @SenaAma1
HOLY SHITTT HES SO CUTE SOBBIGN CRYING SPLUTTERING UP BLOOD !!!!!!!! 😭😭💖💖⭐ HE IS SO CAT WITH KNIFE I LOVE THIS WAAUAAGH
picrews / misc

picrew (neka) by kyoumekaitou, link here!
playlist!! these songs make me think of him and they are all good as well because i listen to good songs. WIP, in no specific order! (a lot of chogakusei again bcuz i like him and it there is subs on his videos lol)
⭐⭐⭐
back to all OCs: here!
.
.