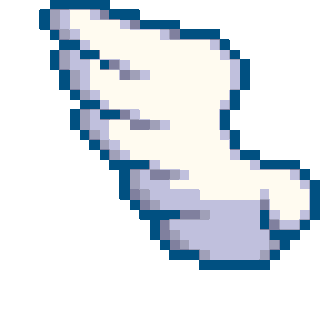 Micah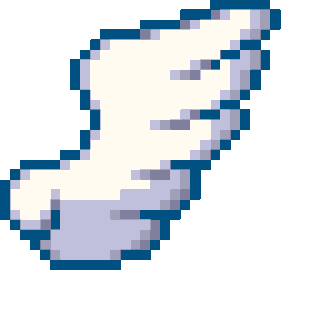 warning for some NSFW content!
toyhou.se page with extra info : Here!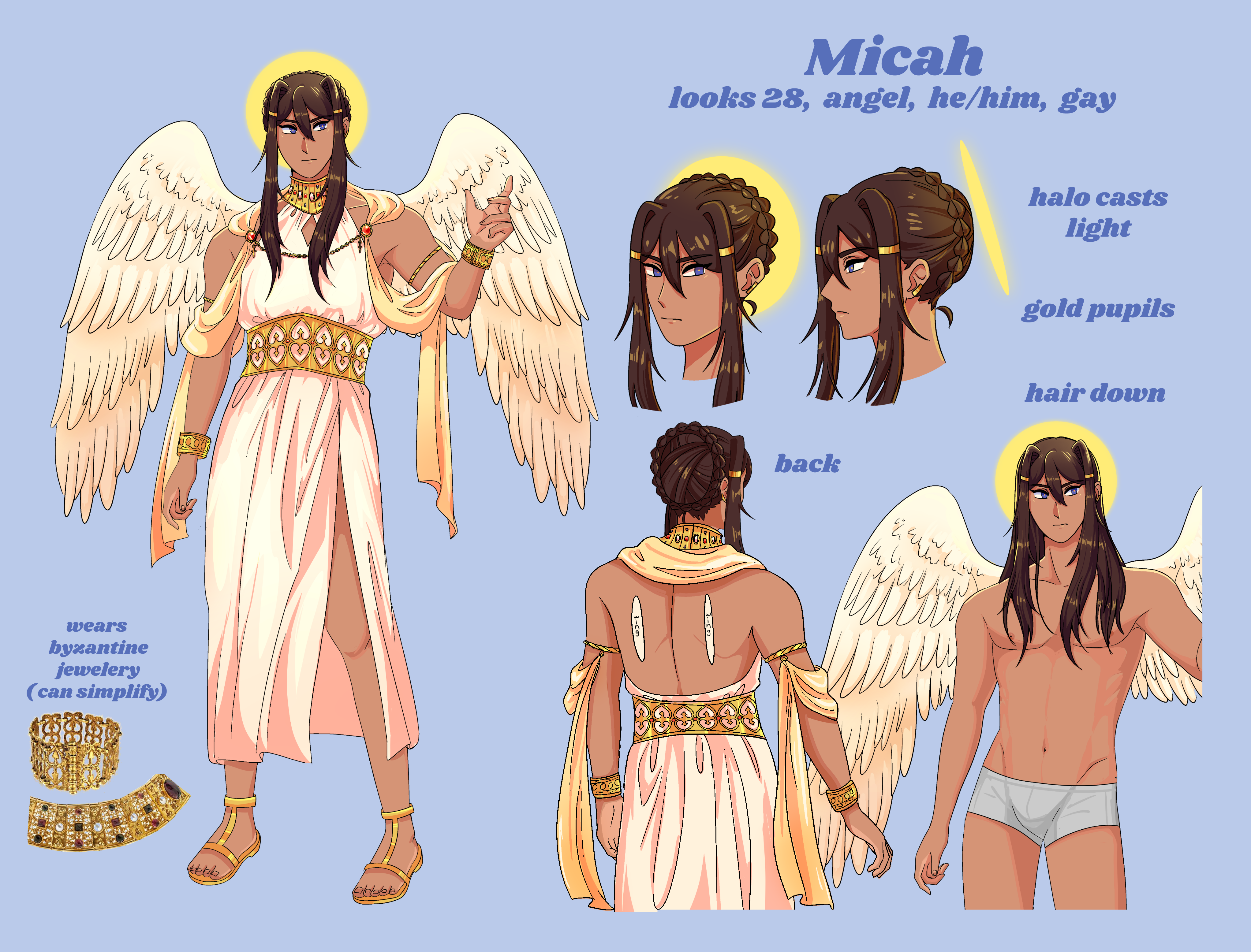 Abel
's angel love interest sort of (he's got more than one)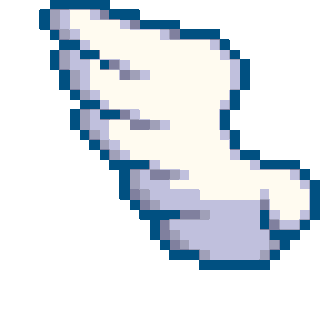 Info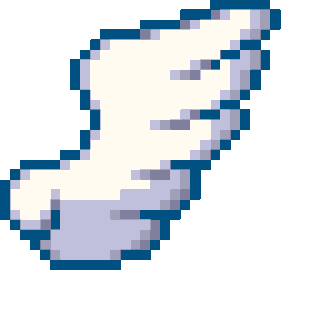 looks around 28 (200+ years old), he/ him, gay. 185cm tall (6.1"). his birthday is December 15th!
Very straightforward and serious, but easy to make crabby. Lives in heaven before Abel summons him to the human world, he's not so thrilled about that.
In heaven he was in charge of organizing records / admin work with the other angels, slightly acts like an overworked salaryman.
Polite and genuinley kind to other people, but Abel really gets on his nerves so he is more curt with him.
(Abel constantly riles him up or messes with him because it is very easy and funny)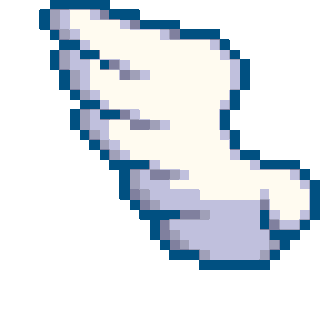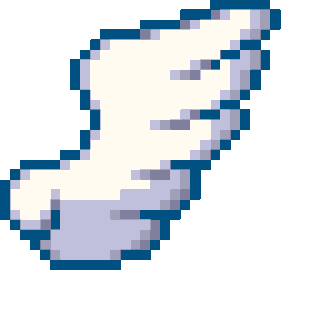 Takes being an angel pretty seriously and tries to live in line with relevant virtues. He has not had sex before lmao 😭 has a romance focused view on it as opposed to Abel and Lyos
likes to go to a cafe and read, never gets a restful sleep. Cannot retract his wings (he can make them invisible to mortals but they are physically there still).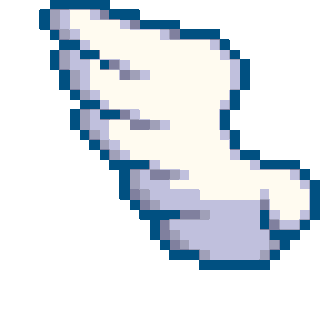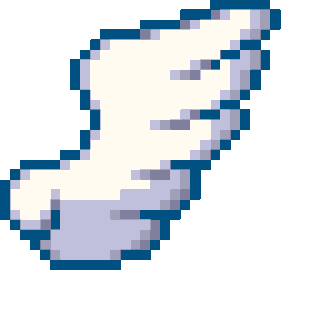 Thinks he is calm and collected but has a really short fuse. book-smart but thoughtlessly obedient and will say yes to things before really thinking about it (usually regrets it later)
Has pretty good impulse control unless he is mad or really horny. Feels a lot of shame constantly he can't catch a break.
⭐ angel powers- can manipulate humans perception of things, memory alteration (emergency only) , kind of telepathically communicating with higher up angels, theoretically can manipulate thoughts but is not allowed to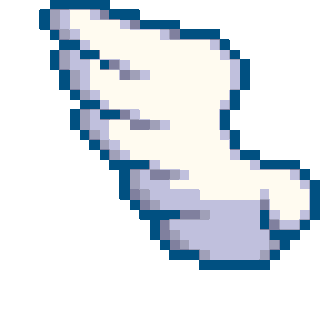 my drawings! newest first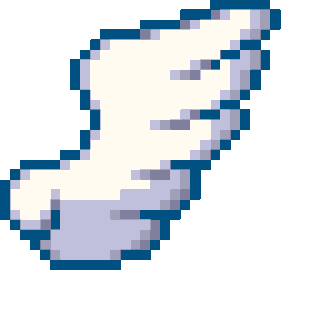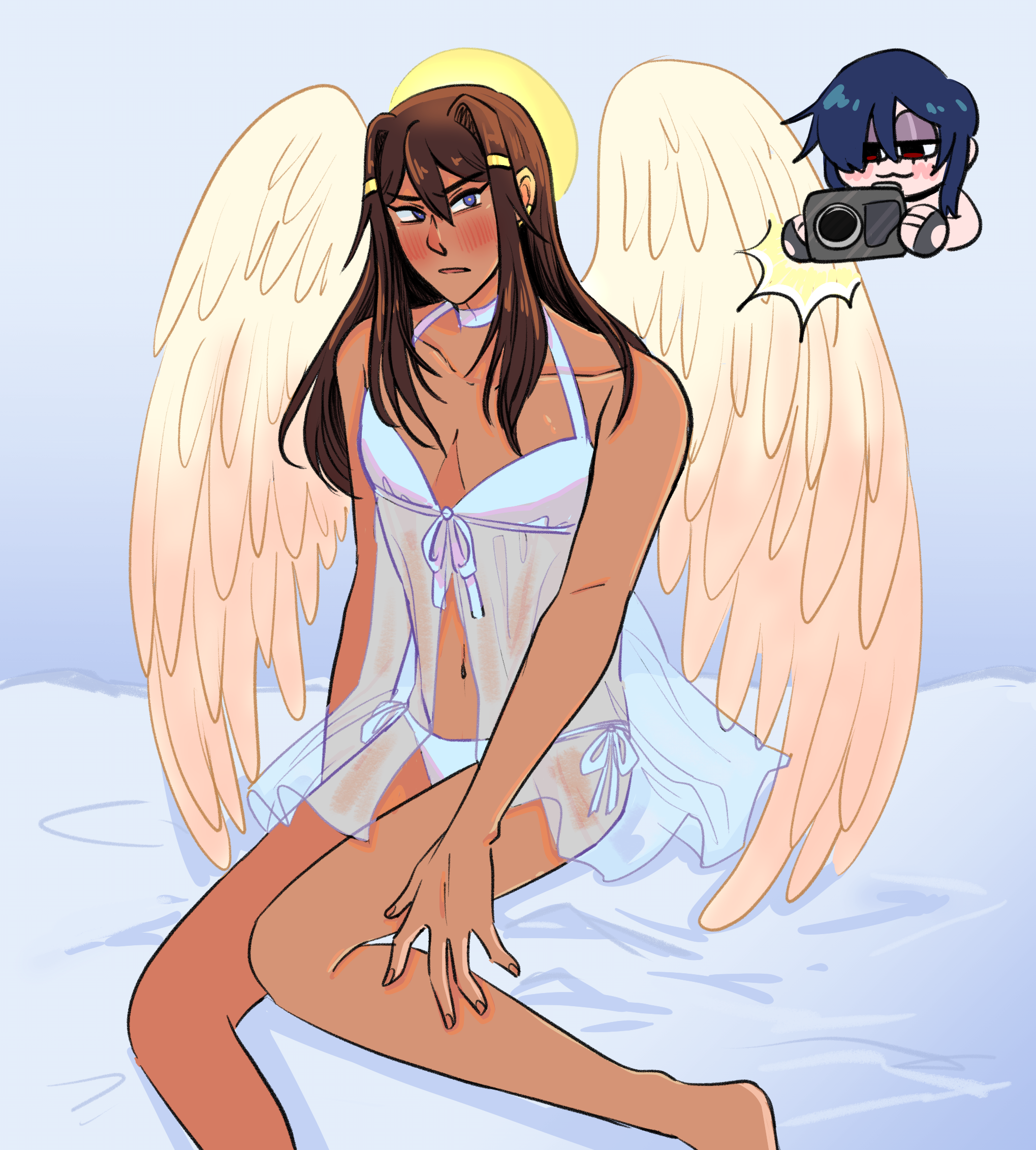 i needed to draw him in lingerie 😭😭😭

A proper normal drawing woohoo!

NSFW full pic here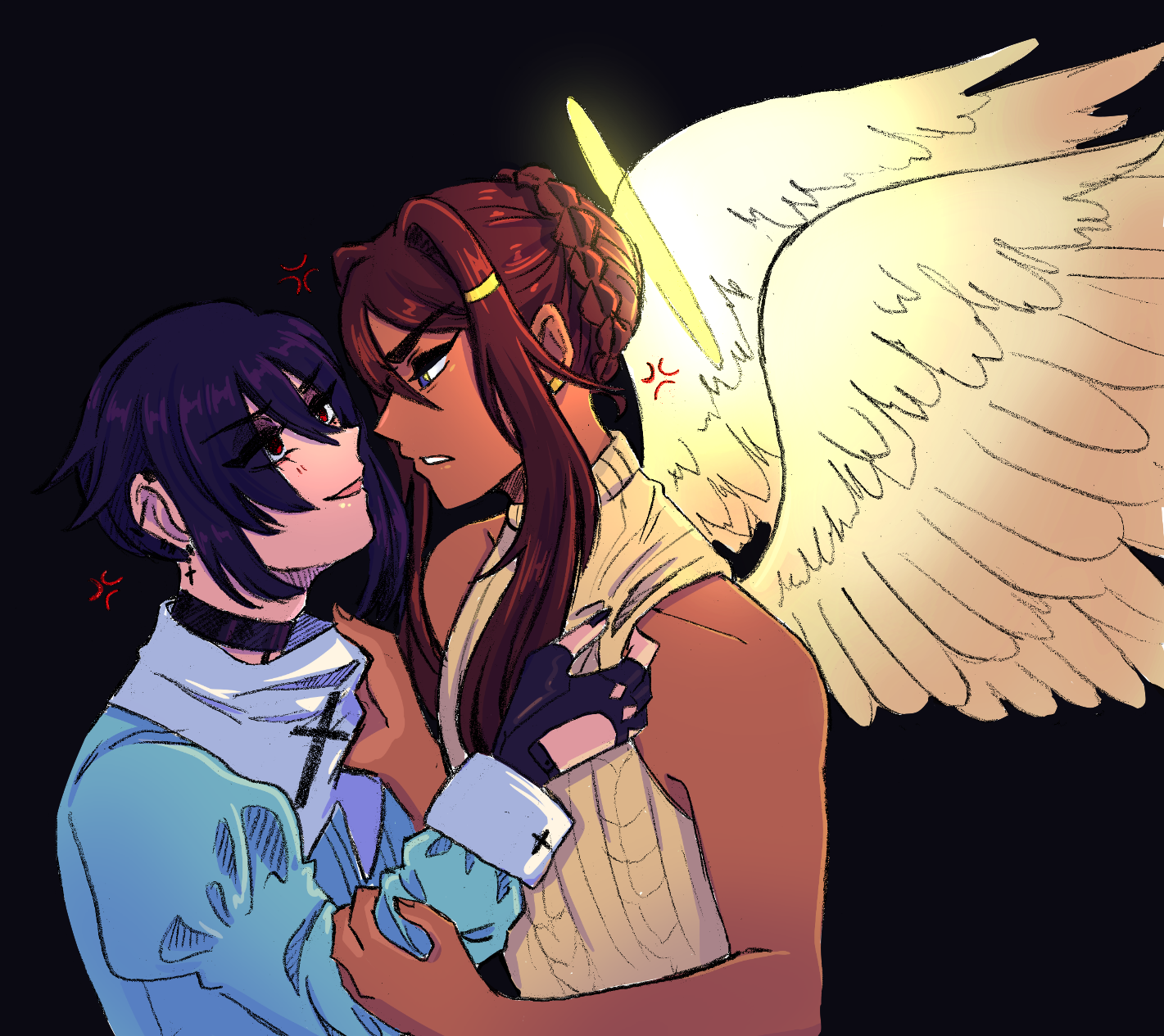 they r fighting (again) (gay)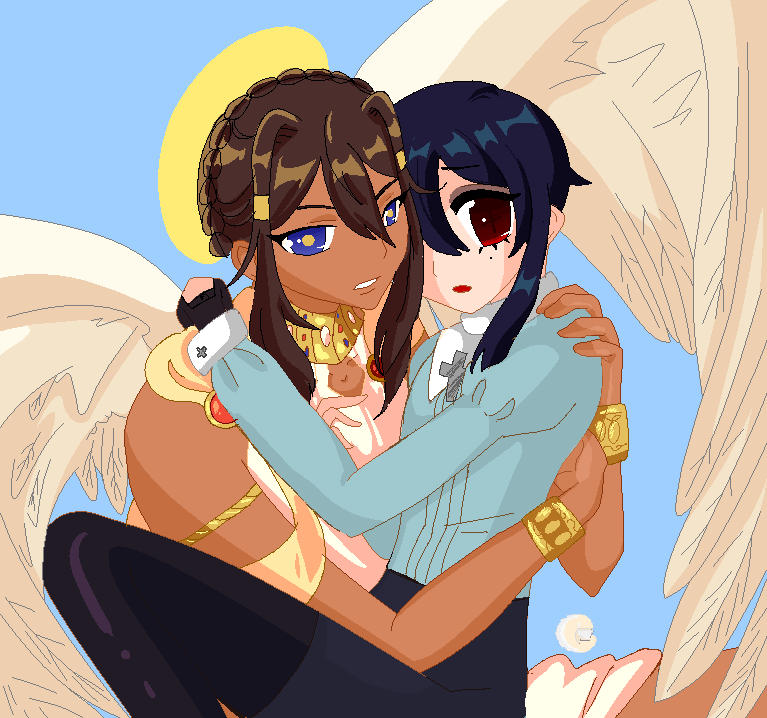 <- that funny old porno -> deviantart base

clothes alterations / i draw him like red puyopuyo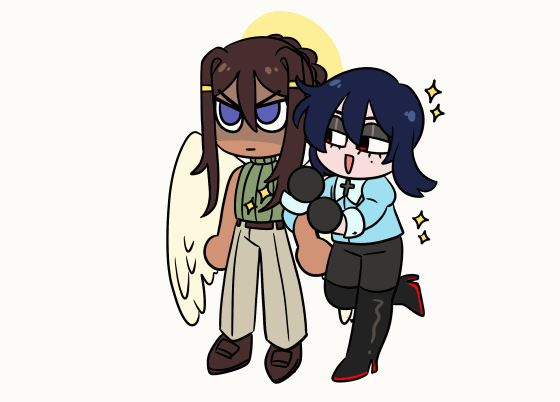 bothering him!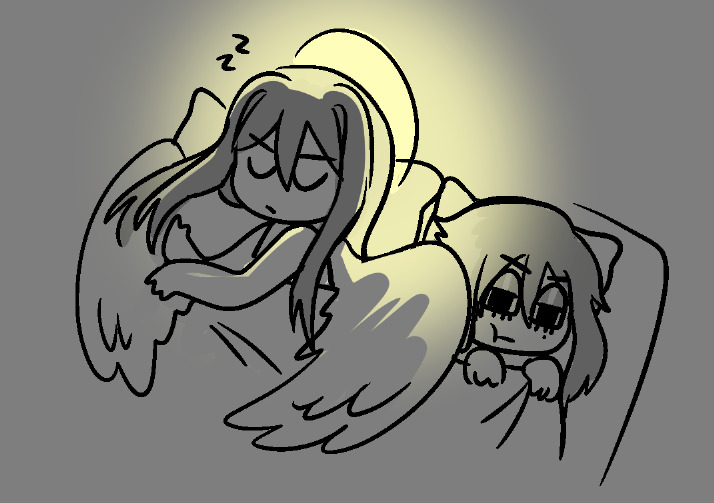 how they sleep. he cant turn it off lol 😭

his first pic! had headwings but they were kind of too moe. sadly 😭
more on my tumblr here: abel-oc.tumblr.com/tagged/micah oc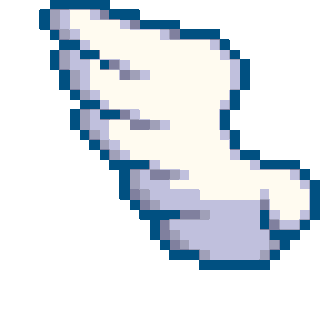 comms + fanart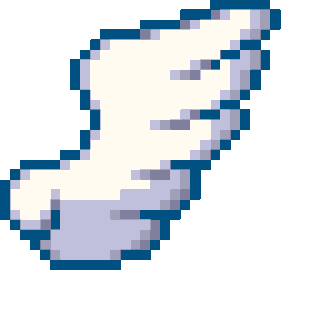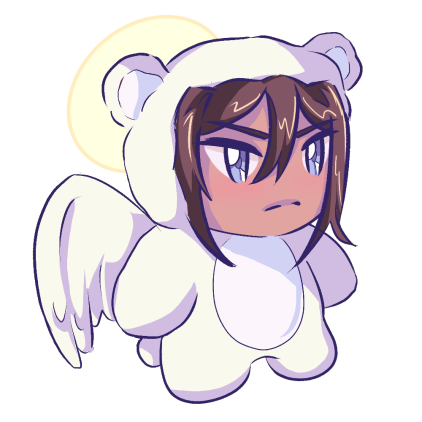 comm by @kireamki_art
AAA I HAD TO GET MORE BEARS... LOOK AT HIM HE IS SO TINY AND CUTE 😭😭😭😭 GO GET A BEAR OFF MEKI!!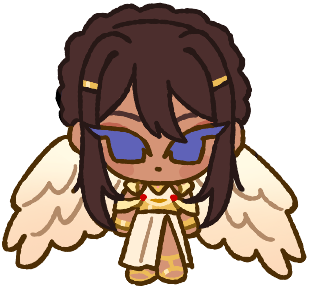 comm from @ninjyace
AAA HIS EYES ARE SO CUTE HERE I LOVE THIS 😭💖⭐💖💖⭐ THE FACE IS PERFECT AAAA SO CUTE DEAD... DYING!!!!111💖⭐💖⭐💖⭐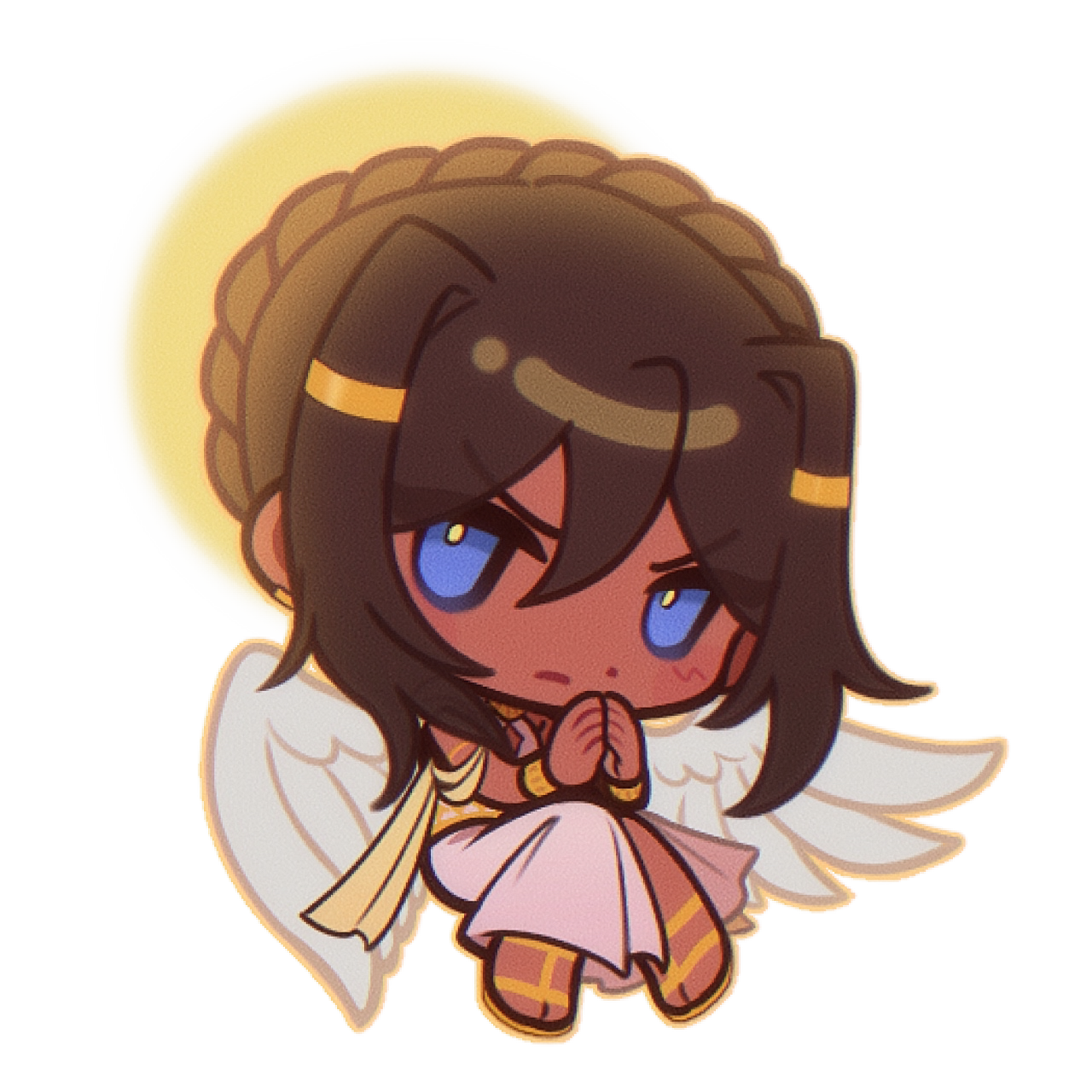 comm from @sandalphobe
WAAAAAAAA HES SO CUTE I AM DEAD AND SOBBING 😭😭😭 I LOVE THEIR ART SO MUCH HE LOOKS SO AMAZING 😭 SO CUTE AND RADIANT AAAAAAAAAUUGHHHH💖💖💖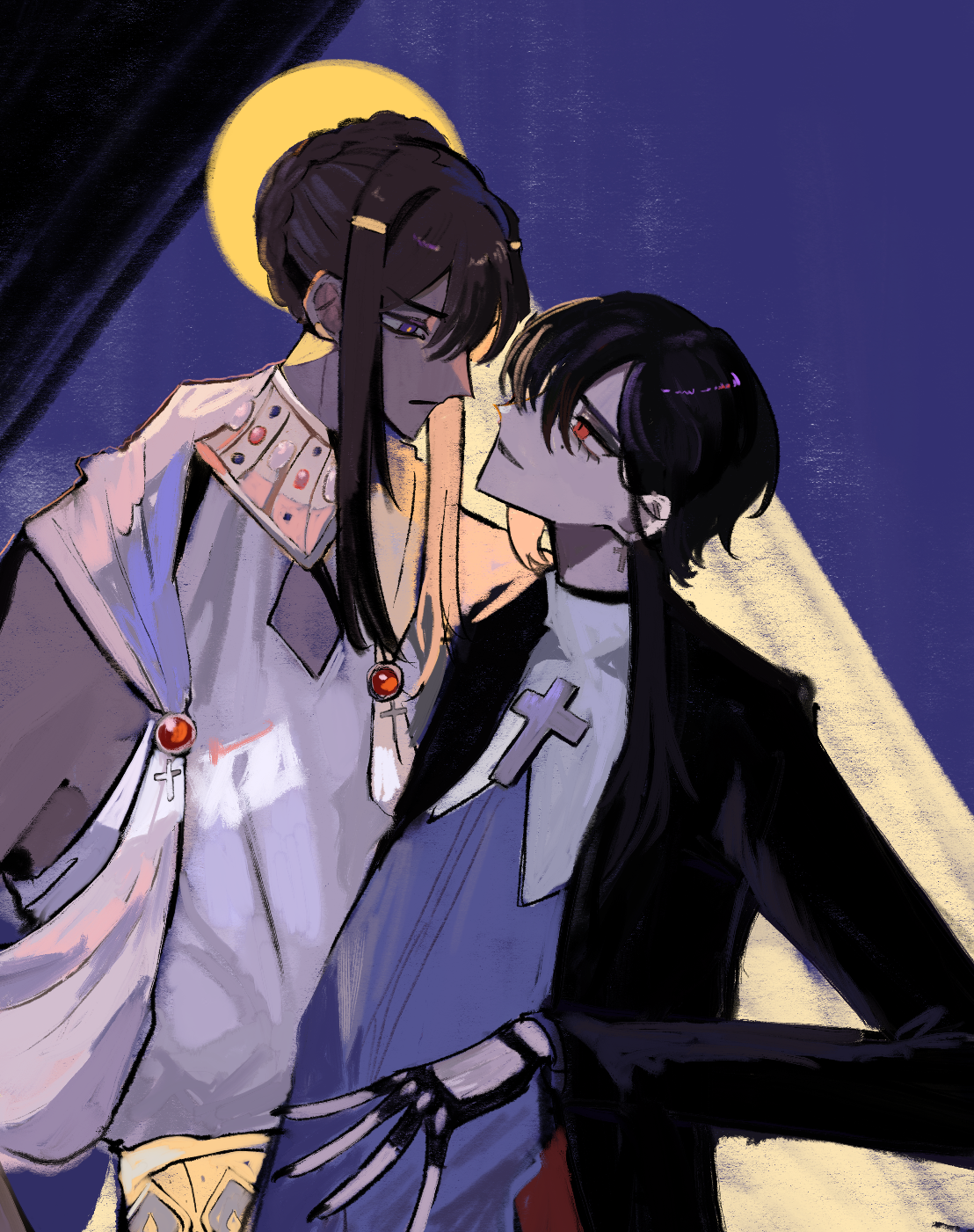 skeb comm from @stf38cm
ok. ok this one absultely has destroyed me (happy) i will NEVER et over how perfect and amazing this is 😭😭😭😭😭!!!!!!💖💖💖!!! THEY LOOK SOOOOOOOO COOL AND I LOVE THE ATMOSPHERE.. SO DARK AND PERFECT!!!!!! AND THE POSE 😭😭💖💖💖 THE LIGHT FROM MICAHS HALO!!!!!!!!!!! you have to go skeb them. go do it right now !!!!!!!!!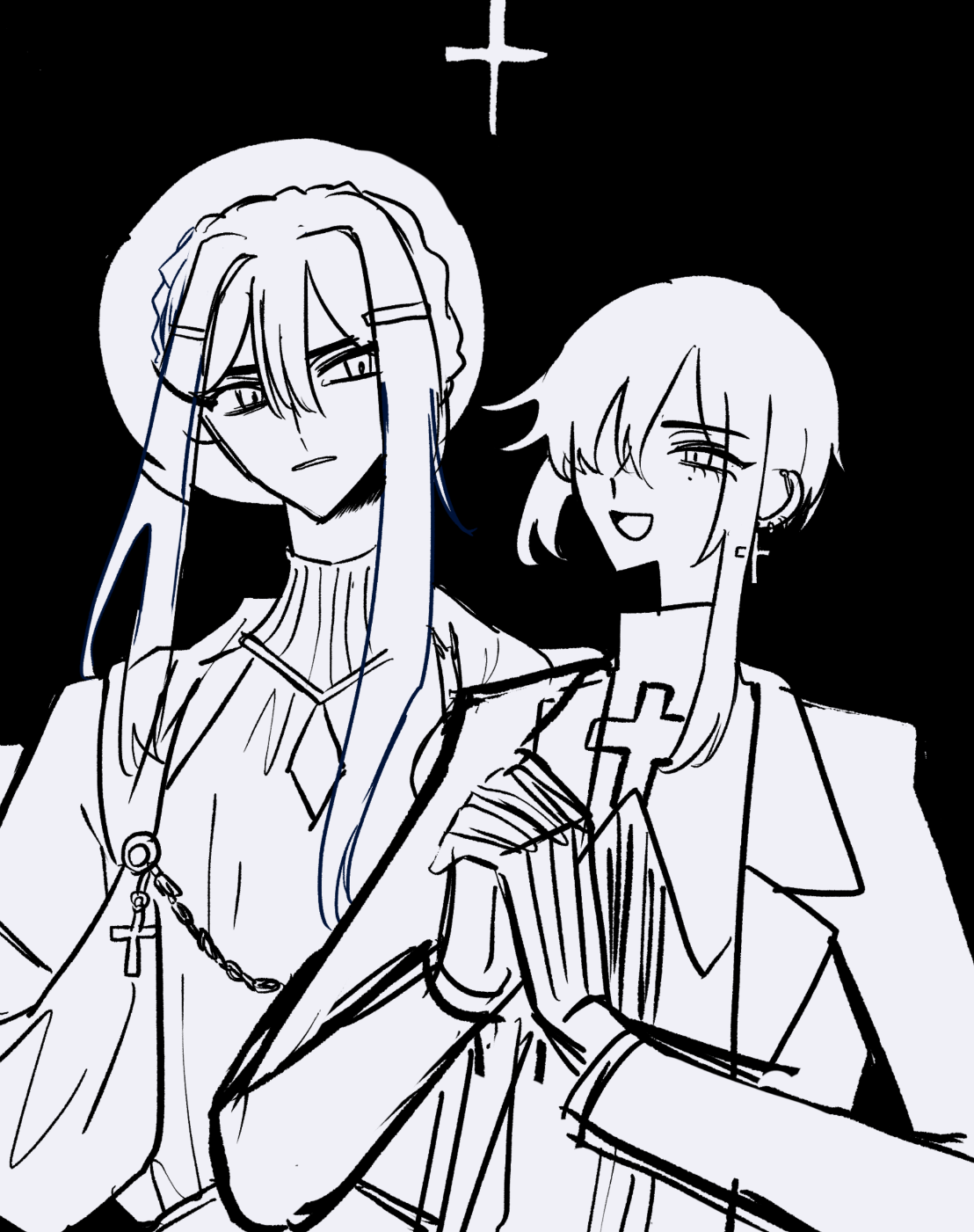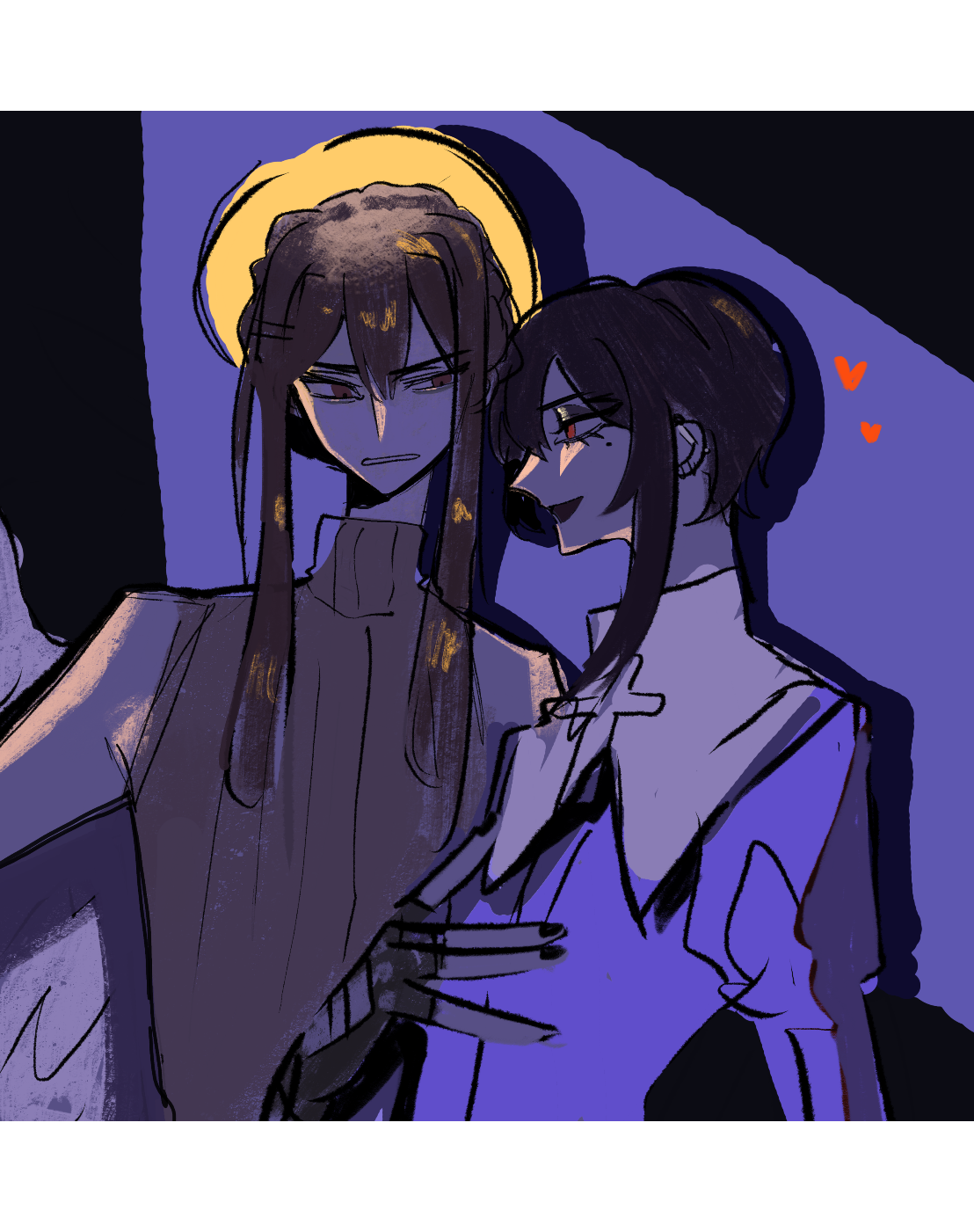 LOOK AT THESE DRAFT SKETCHES THAT CAME WITH THE PIC ABOVE!!!! UAAAAAAA THEY ARE BOTH SO PERFECT AS WELL i cant believe it came with these 😭😭😭😭💖💖💖💖 they caputured their personalities so well these are so cute and amazing 🥺💖💖💖😭💖⭐💖⭐💖⭐💖💖⭐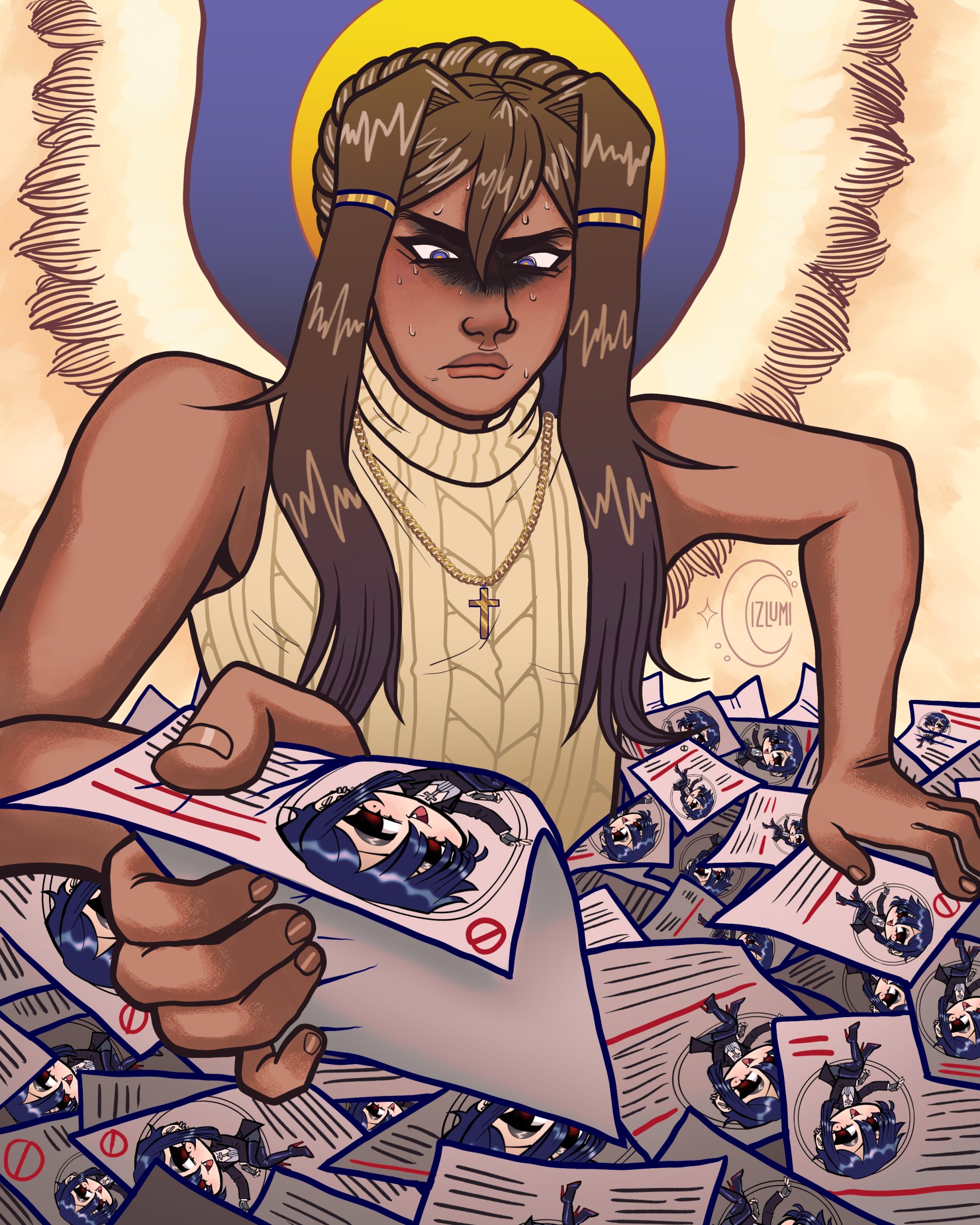 fanart from @IZLUMIart
THIS IS SO COOL!!!!!!! I LOVE THE CONCEPT SO MUCH AND THE POSE AND EXPRESSION ARE SOOO PERFECT 😭😭💖💖💖 PERFECTLY CAPTURES HIS INNER TURMOIL!!!!!!!! THIS IS INCREDIBLE !!! THE LIL ABELS ARE SO CUTE AA 😭😭💖🥺 SO HAPPY TO GET MICAH ART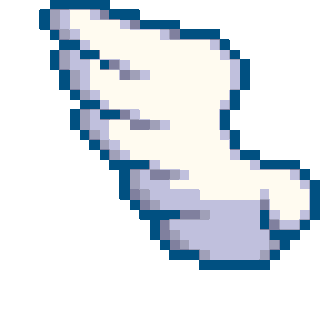 picrews and music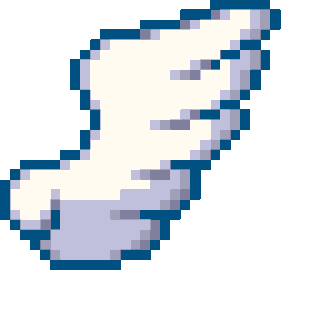 picrew (neka) by kyoumekaitou, link here!
playlist!! these songs make me think of him and they are all good as well because i listen to good songs. WIP, in no specific order! (a lot of chogakusei again bcuz i like him and it there is subs on his videos lol)
⭐⭐⭐
back to all OCs: here!
.
.