fanart + commissions
fanart is always OK to make if u show me!
here is a gallery of beautiful images!
(i added the html frames bcuz they are art😭💖) most are twitter names unless specified!

If pictures are displaying a little paper icon instead of the image you might need to right click > load image! I think because so many images are on the page 😭

fanart by @gegory8💖
I CANNOT BELIEVE THIS. YALL GOTTA LOOK RLY HARD SOAK IN THE DETAILS AND AMBIENCE !!! the greatest i have been looking at it for hours now ToT!! THANKU GEG U ARE THE MOST BASED EVER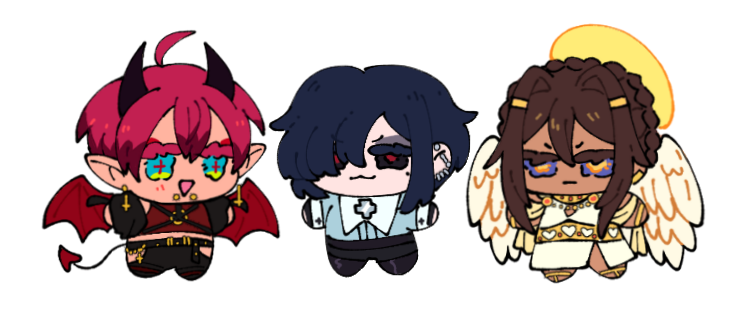 commisssion from @nagxia
LOOK HOW TINY AND GUMMY THEY ARE💖⭐ 😭 this is the best go comm a gummy from them!!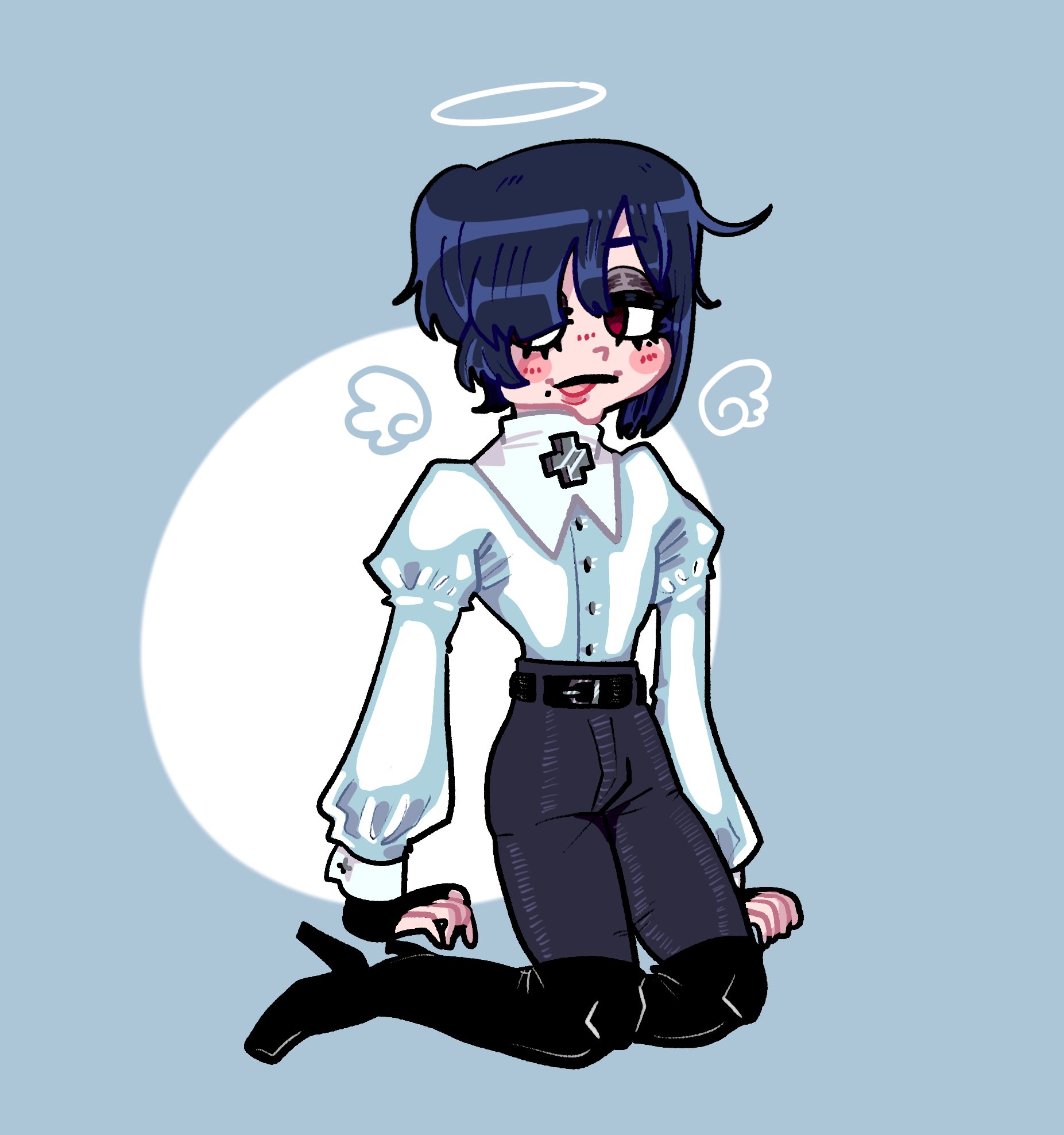 art trade from @narmbo
HES SOOOOO CUTE i love the little angel wings AAAAA and the colours are so good!!!!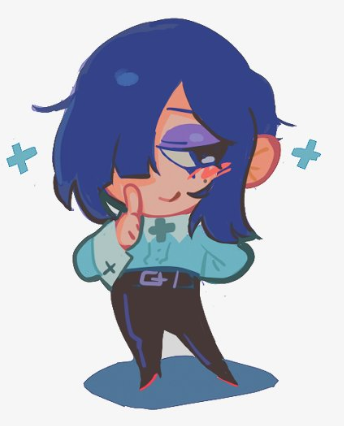 comm from @pckgmeat
AAA LOOK HOW DEVLISH HE IS... SO CUTE.. GO COMM THEM THEIR ART IS THE BEST!!!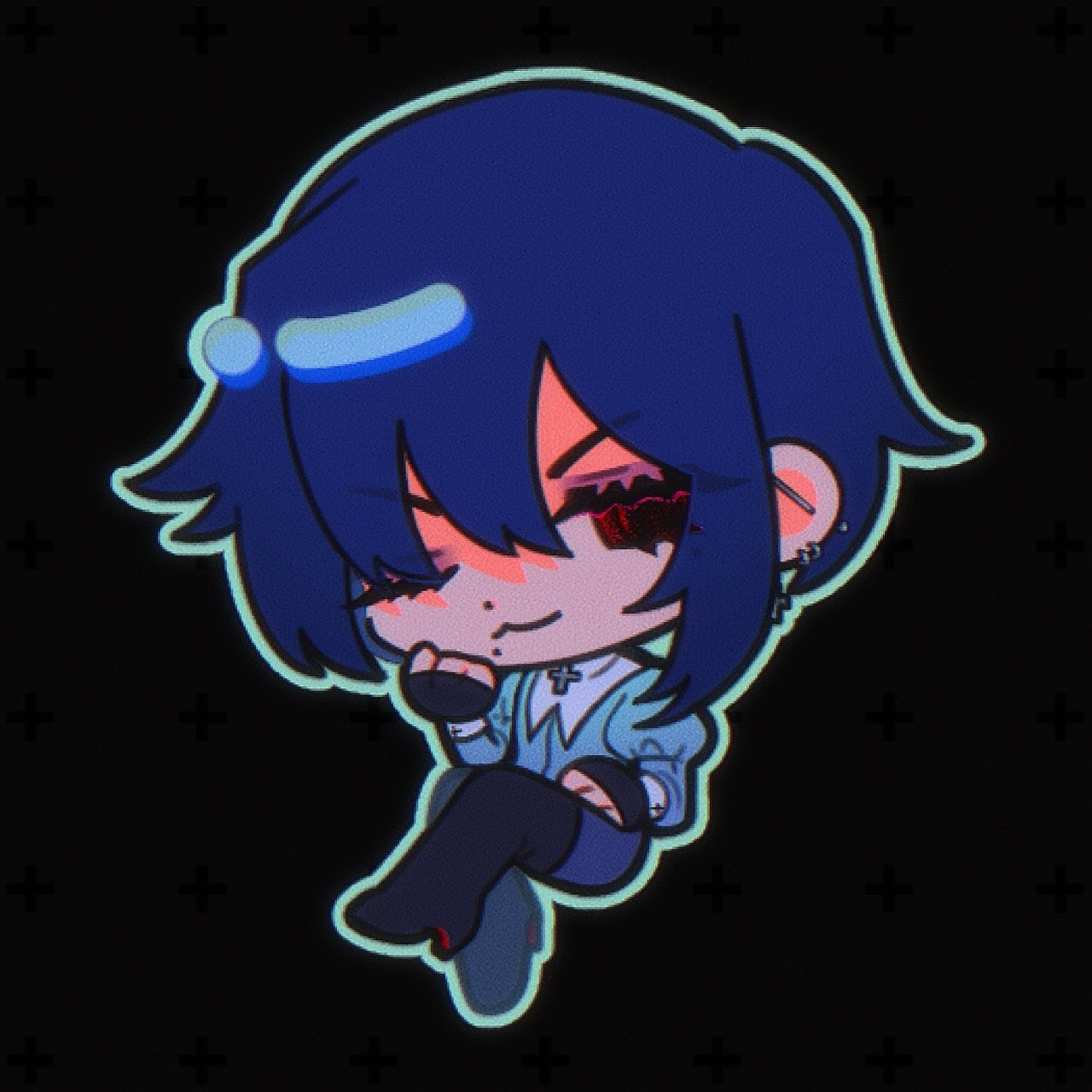 commisssion from @sandalphobe
AAAAAA HES SO TINY AND EVIL THIS IS THE CUTEST LOOK AT HIM 🥺🥺🥺🥺 GO COMM THEM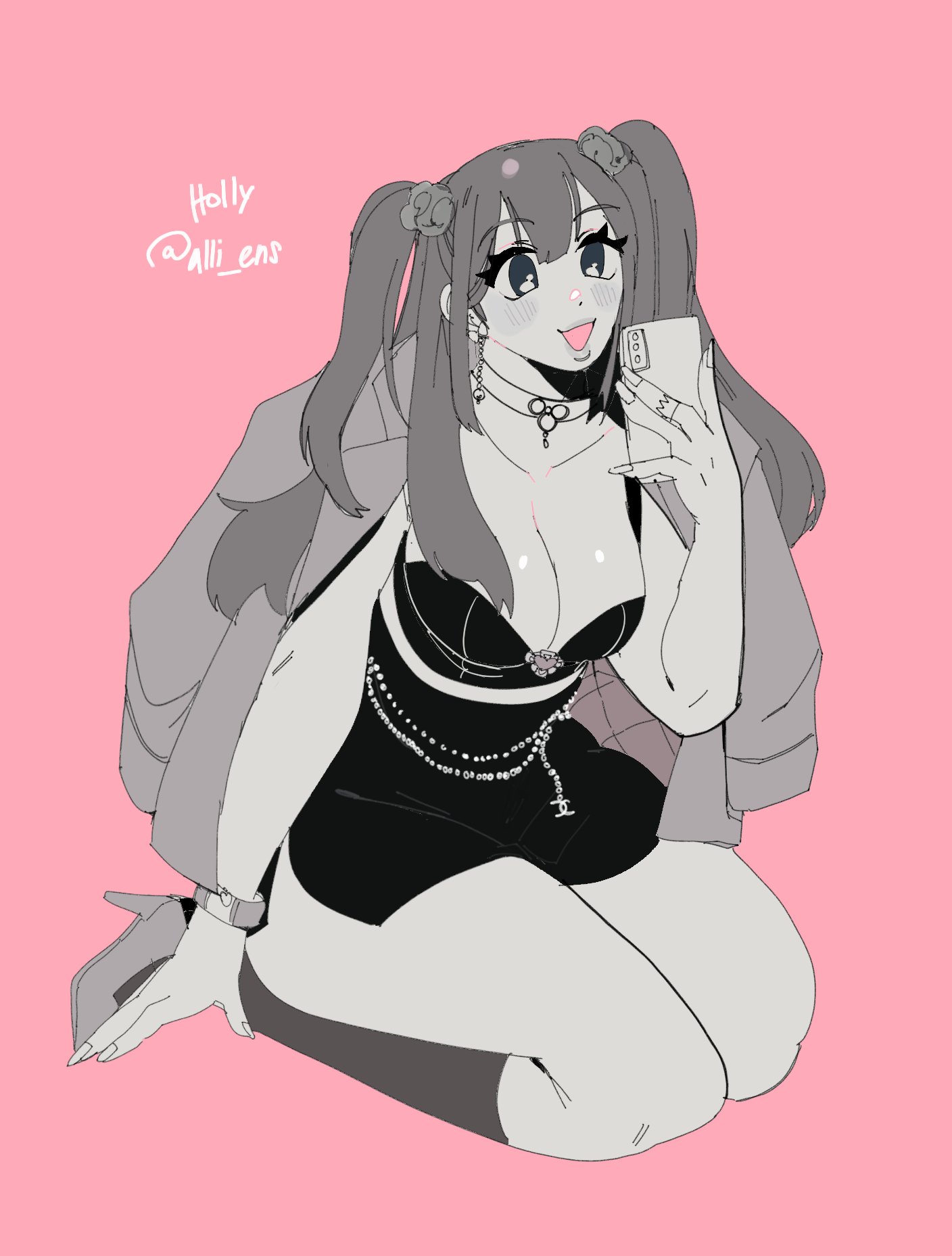 commisssion sample from @pckgmeat
LOOK SHE IS SO CUTE HER POSE IS THE BEST I LOVE THIS YESS SLAYYY!!!! GO COMM TRINA RIGHT NOW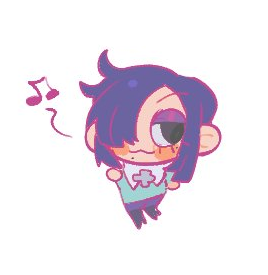 commisssion from @pckgmeat
HE IS A TINY TAMAGOTCHI... THIS IS SO CUTE WAUUGHHH would u raise him in ur gotchi..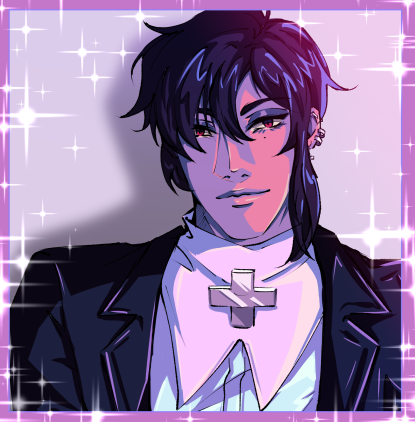 fanart by @kirmeki_art
AAAAAAA EVERYONE LOOK HES SO COOL AND HOT 😭😭😭💖💖🥺🥺 THIS KILLED ME I LOVE IT HES SO IKEMEN !!!!!!!!!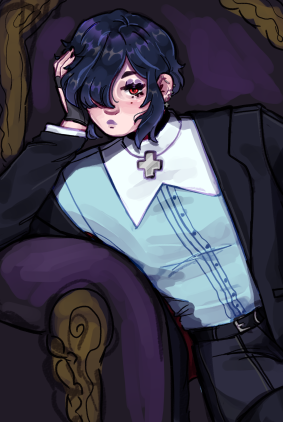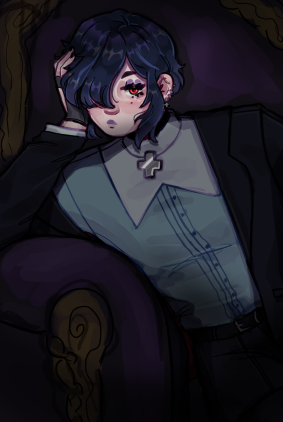 art trade by @littlebinkbonk
OMFG LOOK AT THIS LOOK AT THE DRAMA.. THE MYSTIQUE!!!! I LOVE MAGENTAS ART U HAVE TO GO FOLLOW. LOOK HE IS SO PERFECT AAAAA 🥺🥺🥺🥺🥺


comm from @kirameki_art
OMFG THEY ARE TINY BEARS LOOK THEY ARE THE CUTEST EVER 😭😭😭😭😭💖💖💖!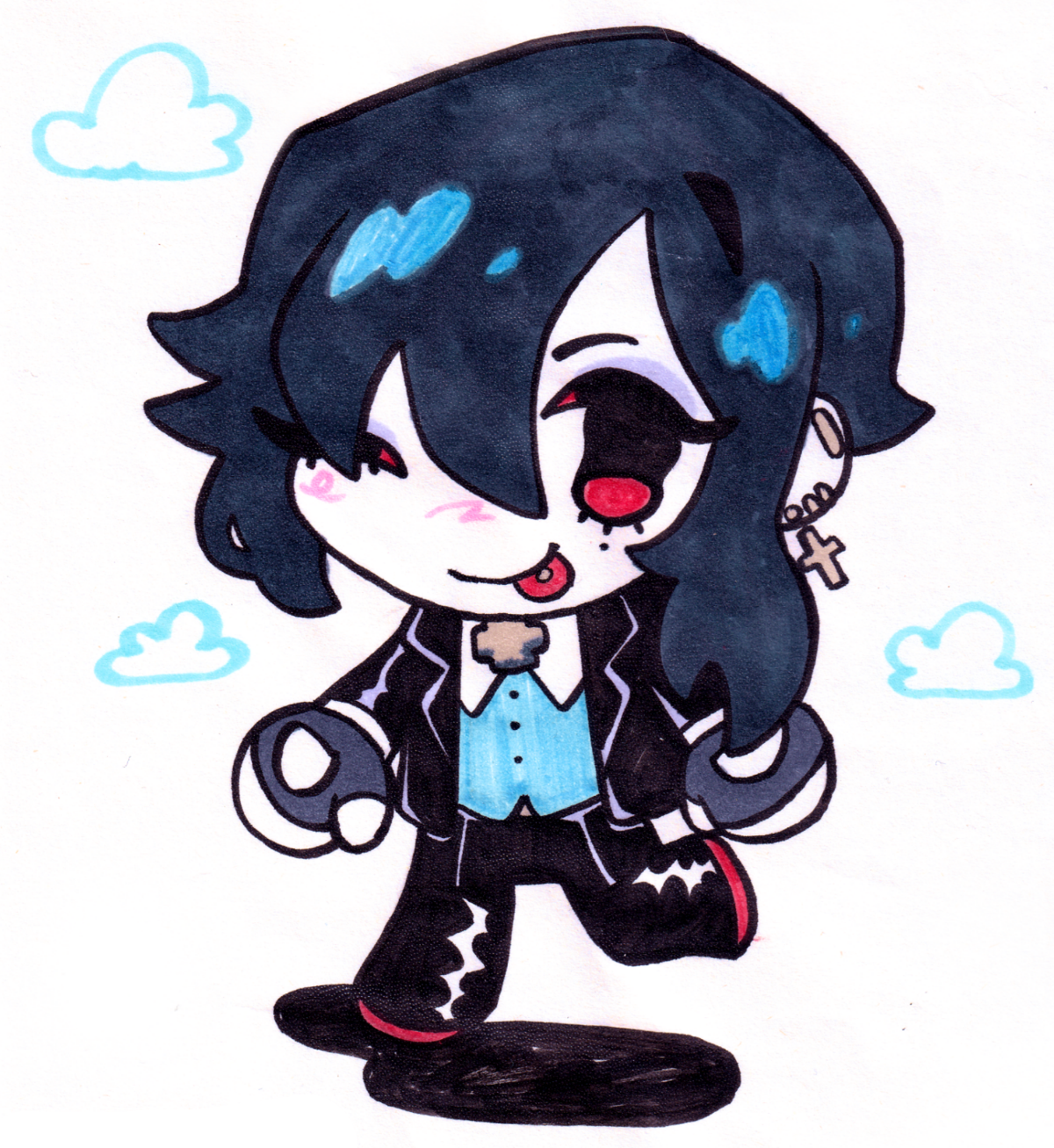 comm from @_leaflens
AAAAAA LOOK HES SO CHEEKY.. SO GELATINOUS...... THIS IS THE BEST HES GOING SOMEWHERE TO CAUSE PROBLEMS!!!! UAAAHGHGHG SO CUTE IM DEAD 😭😭😭💖💖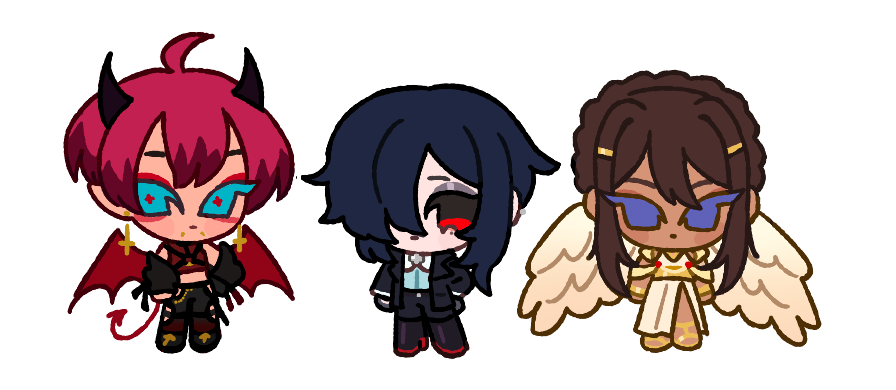 comm from @ninjyace
THEYRE ALL SO GUMMY AND TINY UUUUUUU SO CUTEEE😭😭😭😭💖💖💖 SO CUTE!!!!!!😭💖😭💖😭💖😭💖😭💖 AAAAAA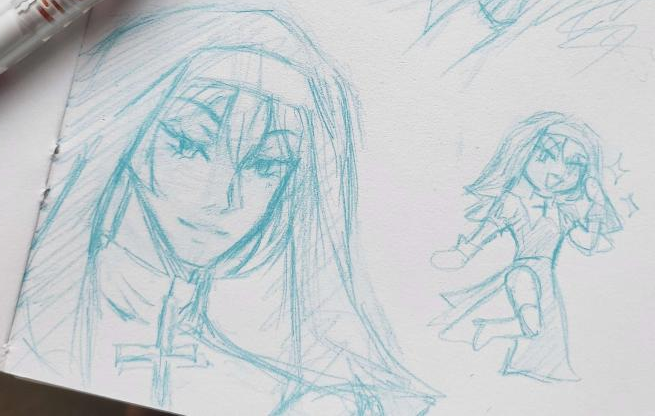 fanart from @kirameki_art
PLS LOOK... I WAS NOT EXPECTING THIS AND THEN MEKI SHOWS ME PICS OF HIM IN THE NUN OUTFIT. NEARLY DIDNT SURVIVE I AM STILL IN TERMINAL CONDITION!!!!!!💖💖💖💖💖 I LOVE MEKI ART GO FOLLOW RN OR ELSE!!!!!!!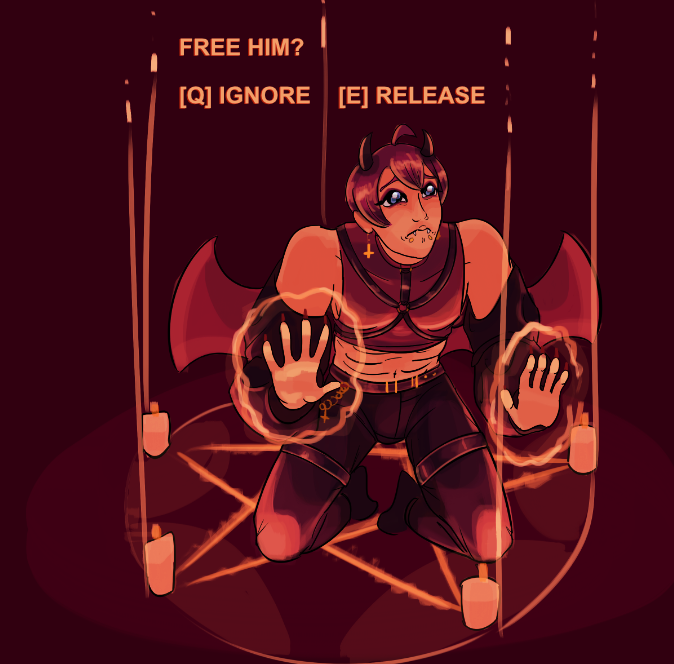 fanart from @gegory8
GEG SUPRISED ME WITH ANOTHER BEAUTIFUL AMAZING FANART!!!!!!!!!!!!! CRYIGN HE IS SO CUTE I LOVE THIS SM 😭😭😭😭💖💖💖💖 I AM SLAMMING THAT IGNORE BUTTON...ENJOY UR FISHBOWL KING!!!!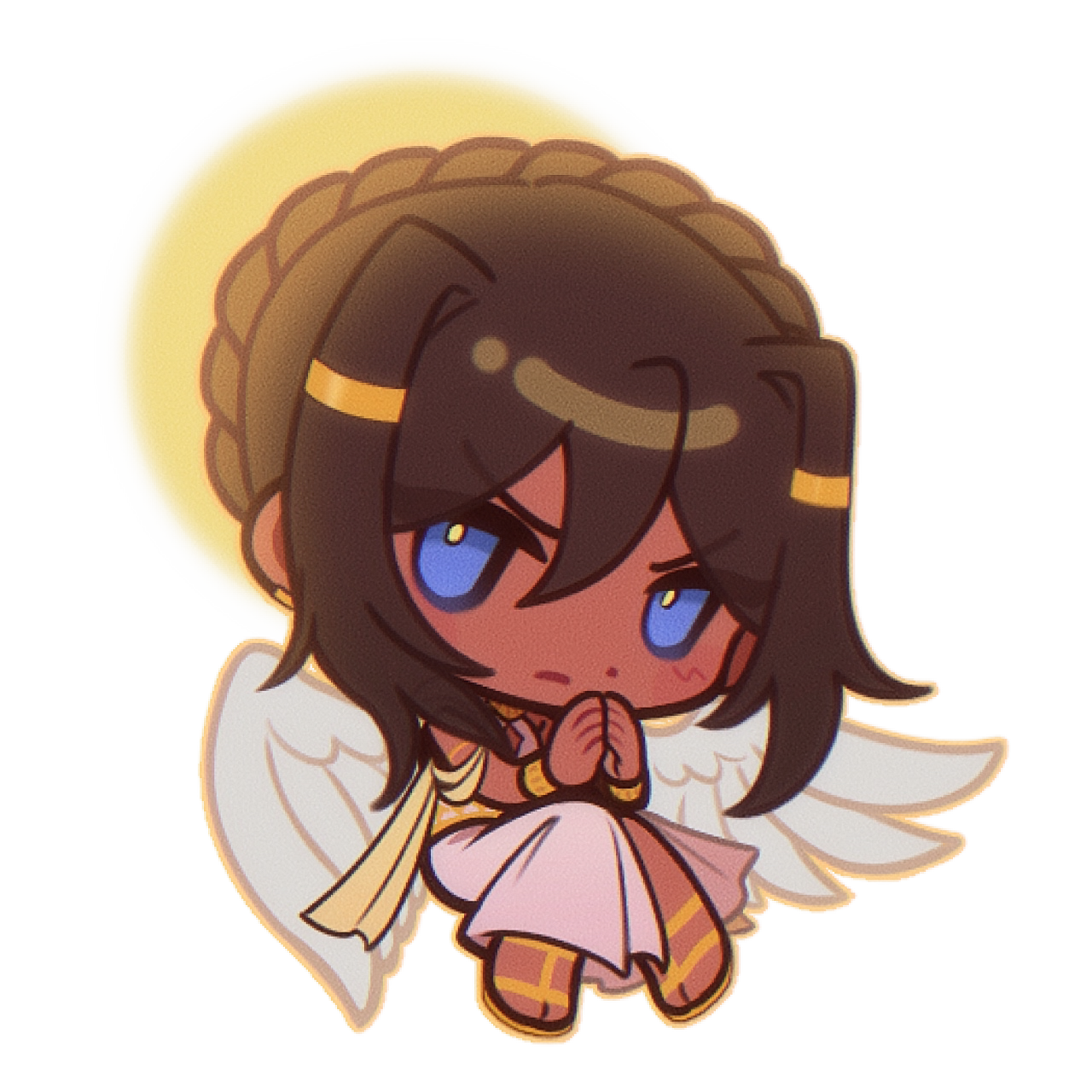 comm from @sandalphobe
WAAAAAAAA HES SO CUTE I AM DEAD AND SOBBING 😭😭😭 I LOVE THEIR ART SO MUCH HE LOOKS SO AMAZING 😭 SO CUTE AND RADIANT AAAAAAAAAUUGHHHH💖💖💖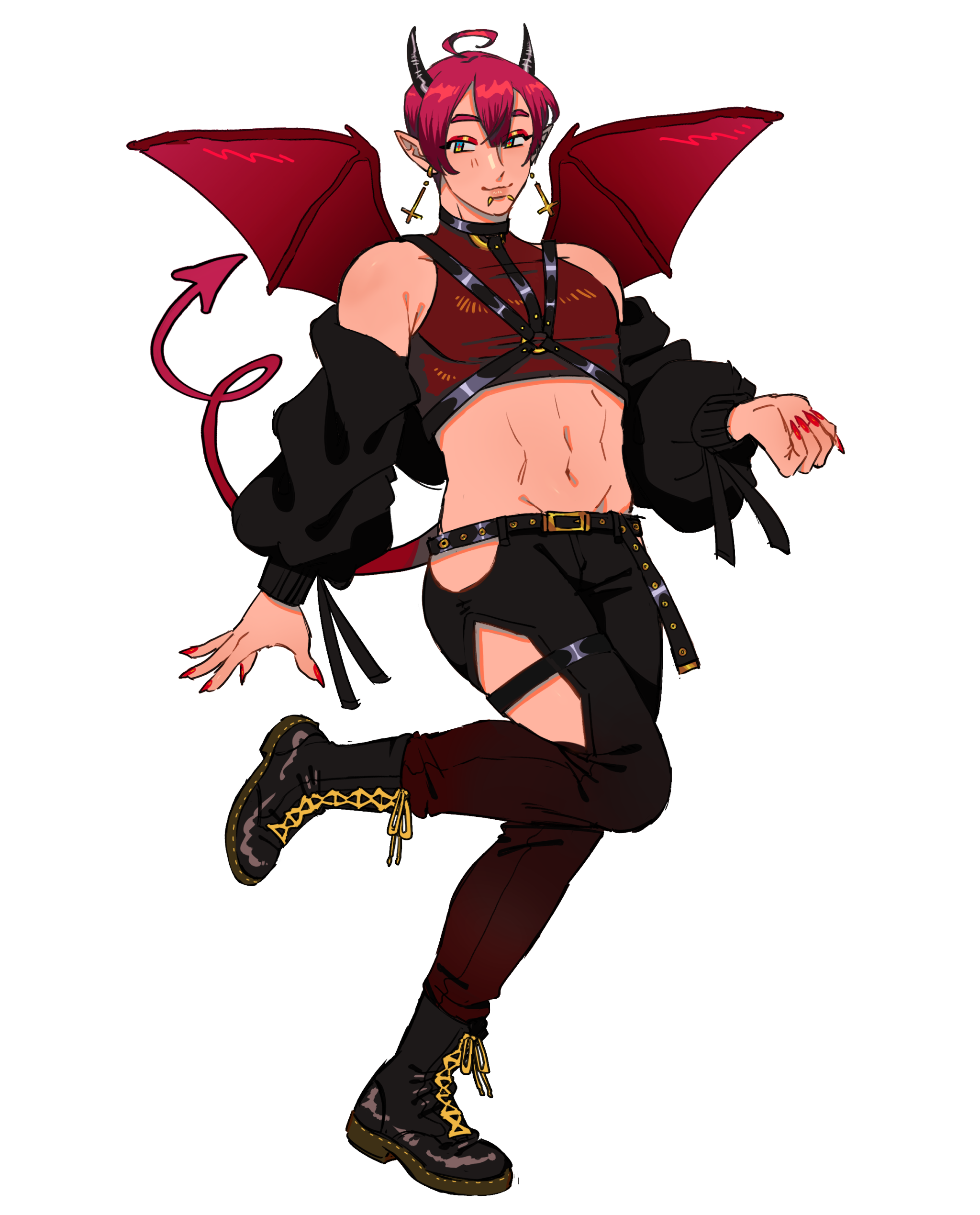 givaway prize from @frogwhomp
WOAAAAAAUGH LOOK AT THIS!!!!! SOBBING CRYING SPLUTTERNG SO HAPPY AND LUCKY FOR THIS 😭 HES SO HANDSOME AND PERFECT 😭💖⭐💖😭💖🥺💖😭 !!!!!!!!!! AMAZING ART!!!!!! GO FOLLOW AND COMM!!!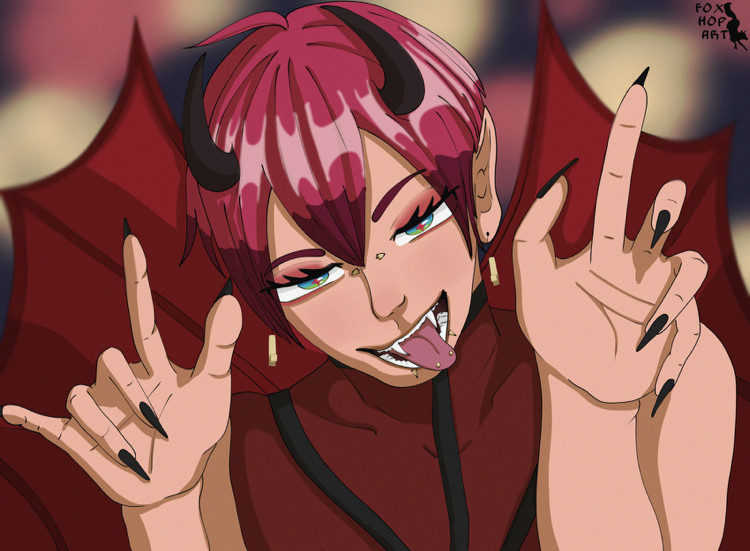 artfight attack from @foxhopart
AAA HES SO CUTE 💖💖😭😭 LOVE THE FANGS!!!!!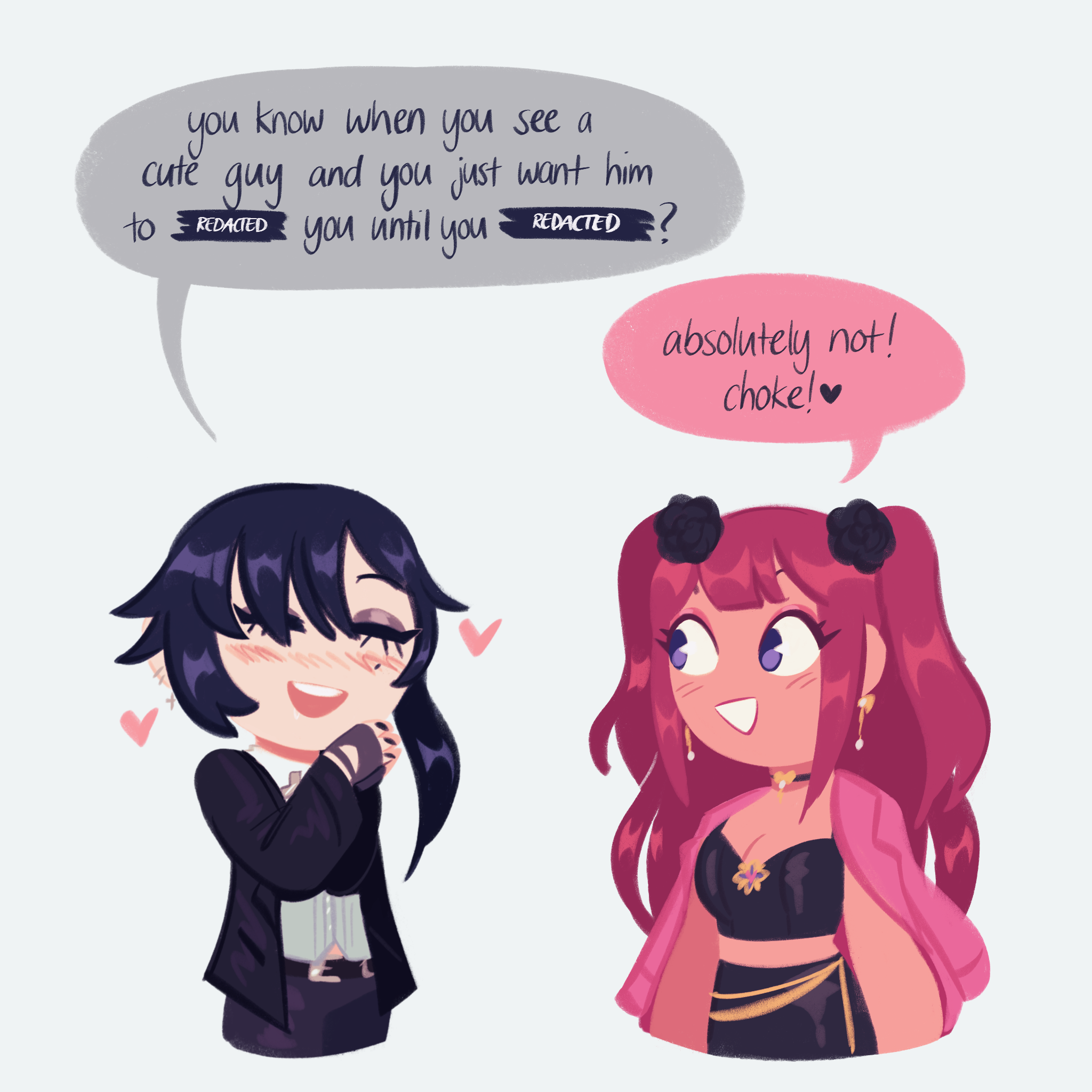 artfight attack from @paperclipperie
OMFG!!!!!! THEY ARE THE CUTEST AND THIS RULES SO HARD 😭 I LOVE THEIR TERRIBLE CONVERSATION SO MUCH WAAHAHHUUU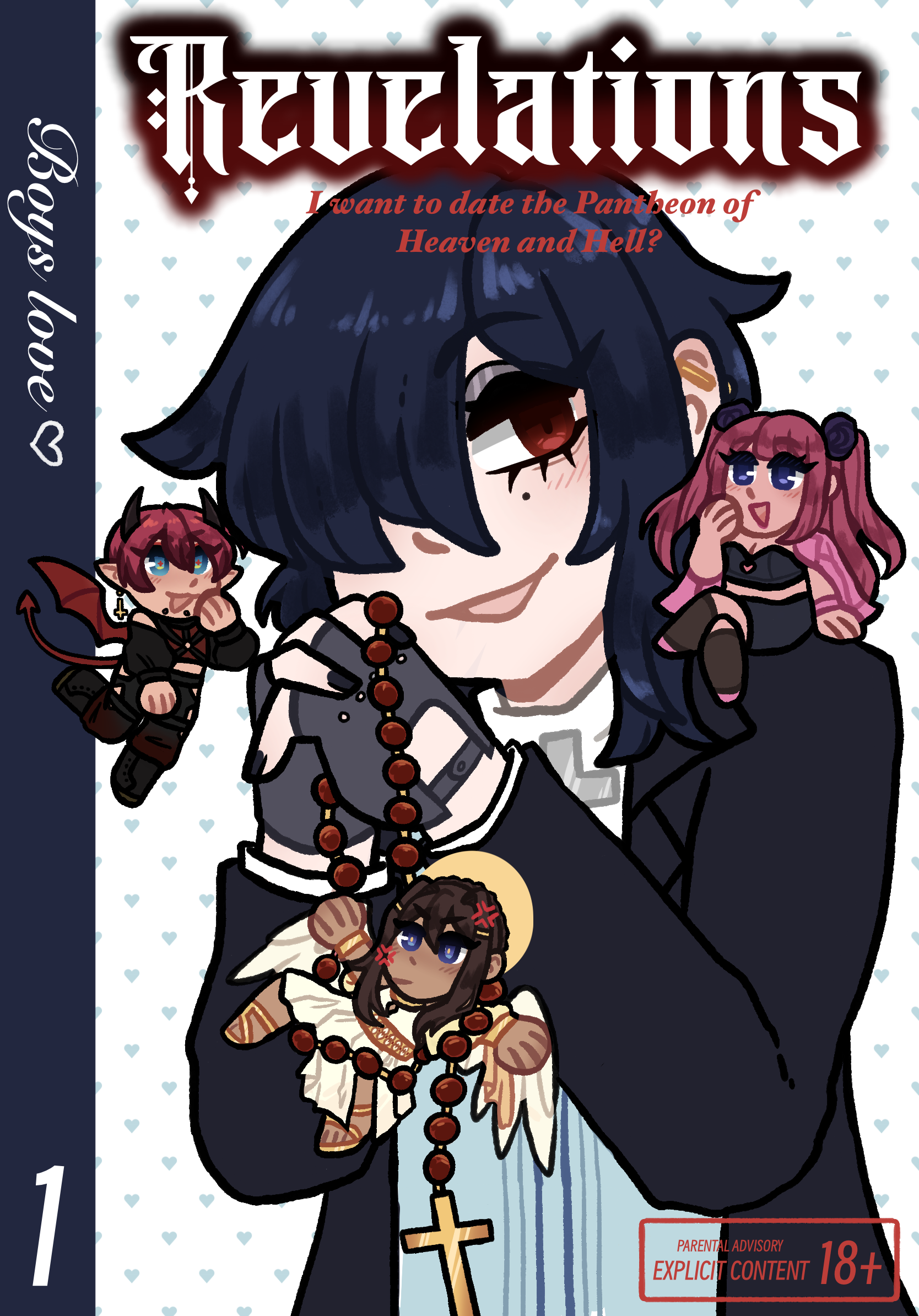 artfight attack from @juniipears
TOKYOPOP BL ABEL!!!!!!!!!! THIS IS THE BEST THING EVER. I NEED TO BUY THIS AT BORDERS !!!!!!!!!! I LOVE THE LIL CHIBIS AND ABEL IS SOOOOOO CUTE ILL NEVER EVER BE OVER THIS!!! WAAAA!!!!!!!!!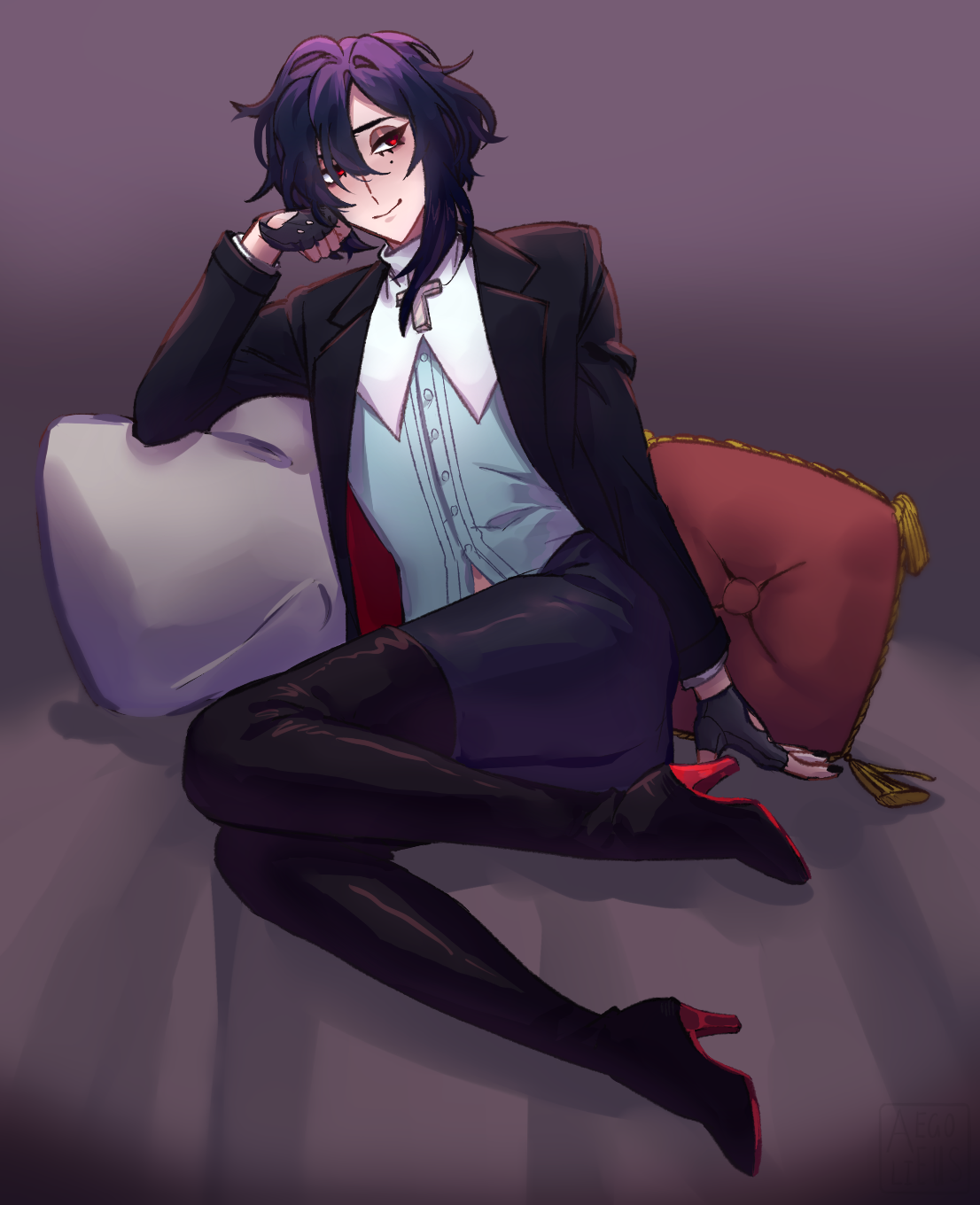 artfight attack from @sych_aeus
HOOOOOOO BOY!!!!!!!!!!!!!!!!!!!!!! MAMMA MIA THATS A SPICY MEATBALL!!!!!!!!!!!!!!!!! HES SO HOT AND SEXY. HANDSOME MAN. I LOVE THIS. DIED OF NOSEBLEED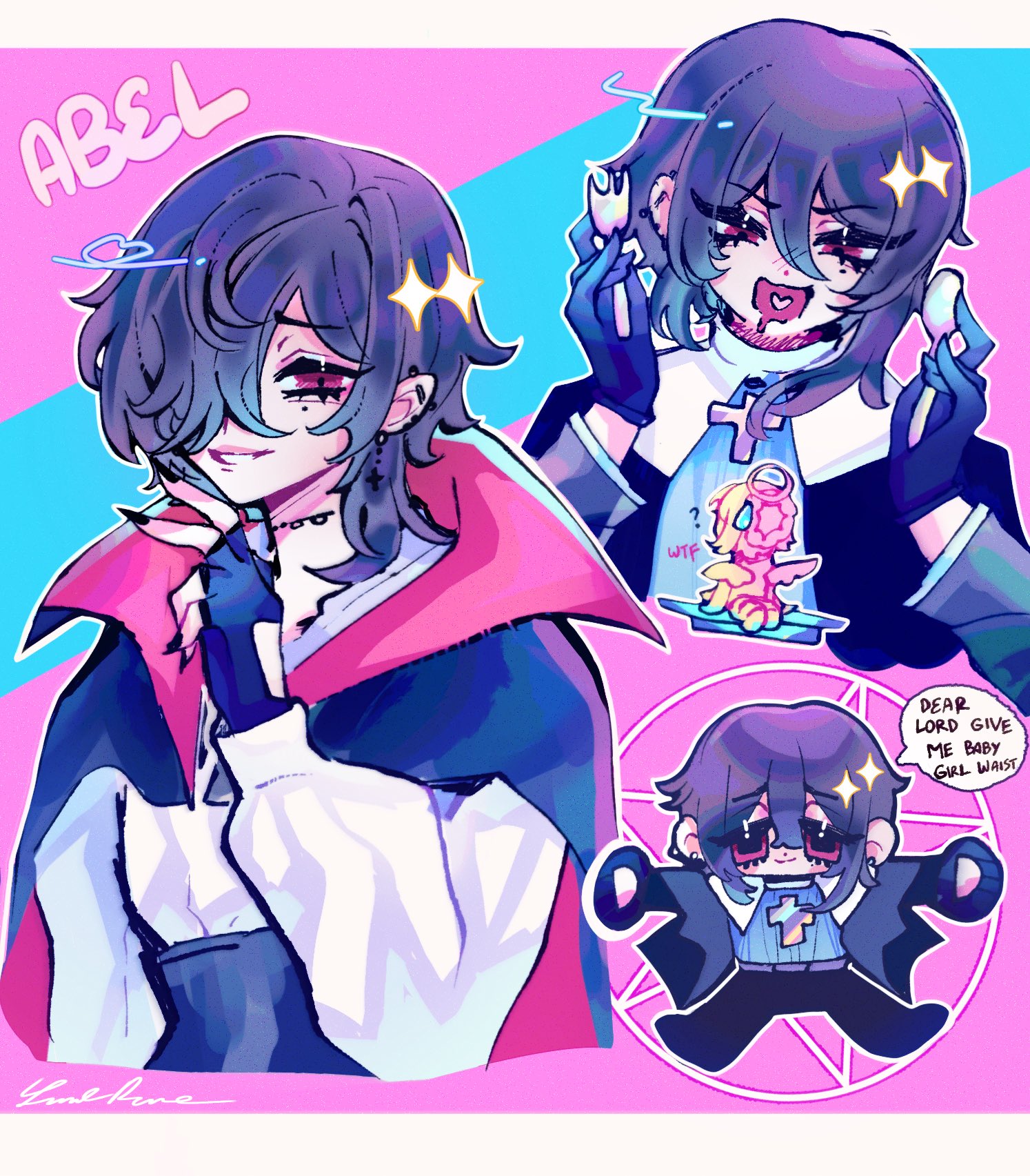 fanart from @VT_rune
LUNE RANDOMLY ASSASINATED ME WITH THIS ONE I STILL HAVENT RECOVERED!!! HE IS SO SO CUTE AND BEAUTIFUL!!!!! THE OUTFIT!!!!! THE LIL SUMMONING ONE WITH THE BABY MICAH!! THE BABYGIRL WAIST!!! I LOVE THIS SO INCREDIBLY MUCH 😭💖💖⭐💖⭐💖⭐💖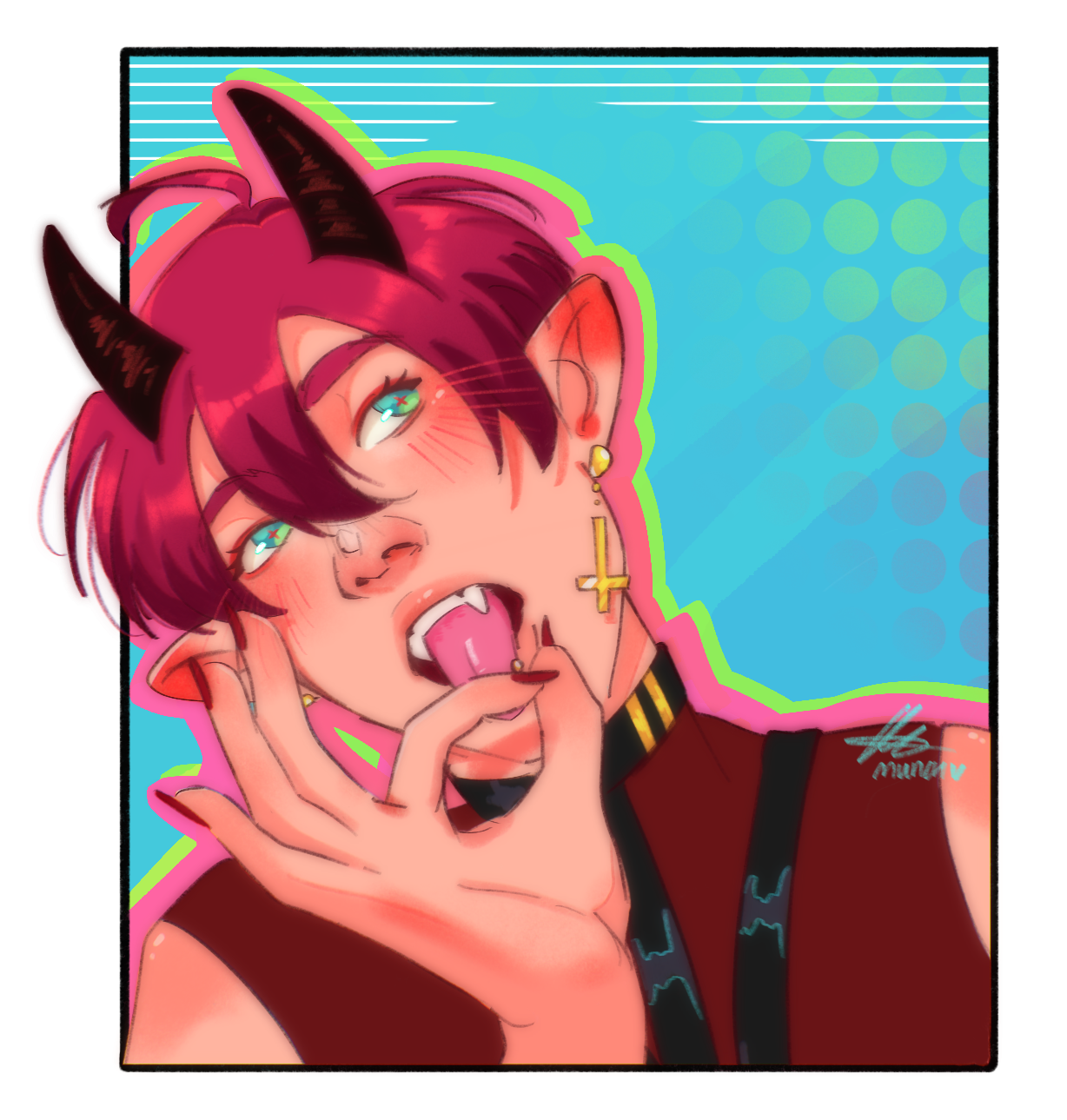 artfight attack from @munchkins252 insta
AAAA HES SOOO CUTE I LOVE THE COLOURS AND POSE 😭😭💖 THE ORAL HAND... SO IMPECCABLE. AMAZING TASTE !!!!!!!!!!!!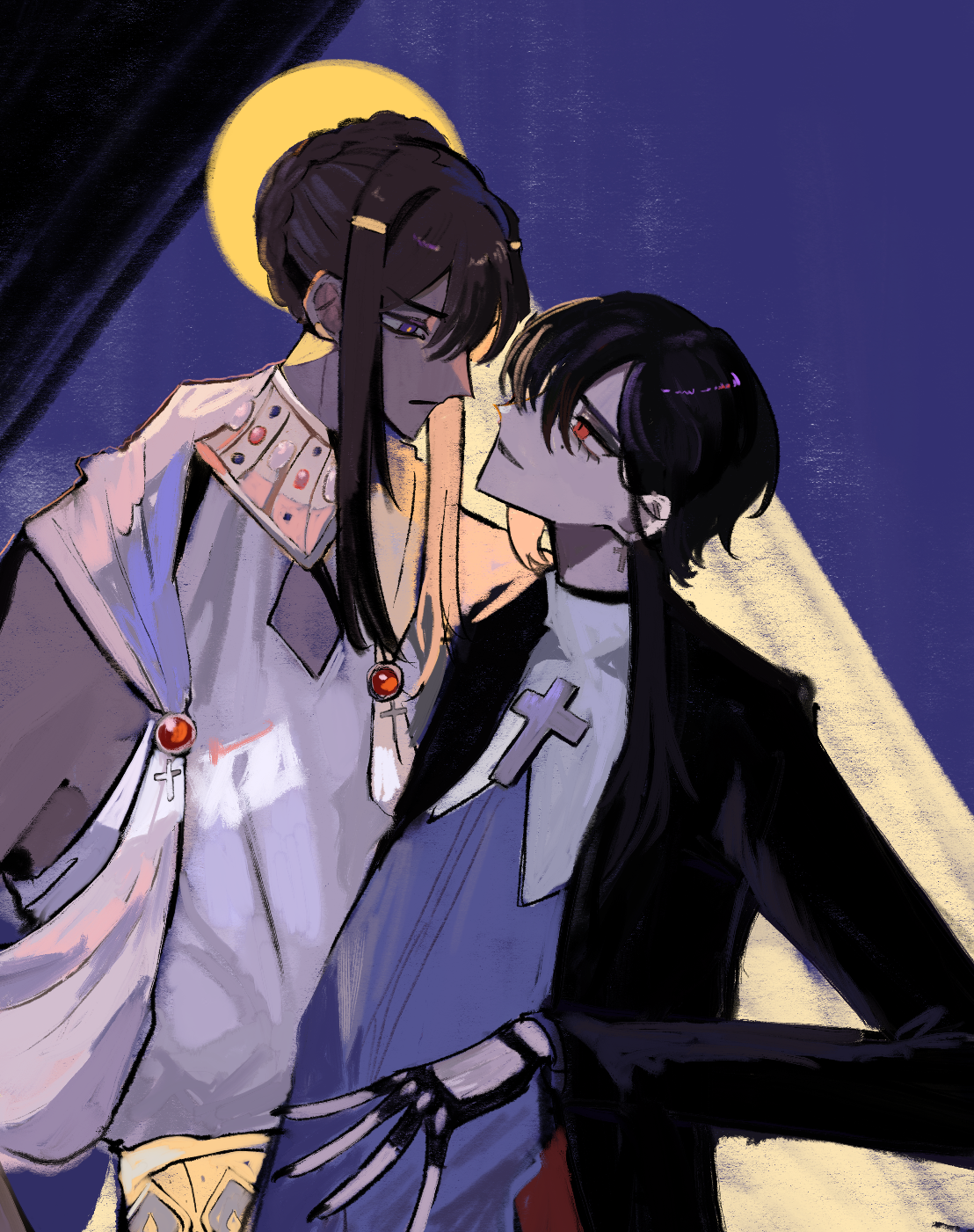 skeb comm from @stf38cm
ok. ok this one absultely has destroyed me (happy) i will NEVER et over how perfect and amazing this is 😭😭😭😭😭!!!!!!💖💖💖!!! THEY LOOK SOOOOOOOO COOL AND I LOVE THE ATMOSPHERE.. SO DARK AND PERFECT!!!!!! AND THE POSE 😭😭💖💖💖 THE LIGHT FROM MICAHS HALO!!!!!!!!!!! you have to go skeb them. go do it right now !!!!!!!!!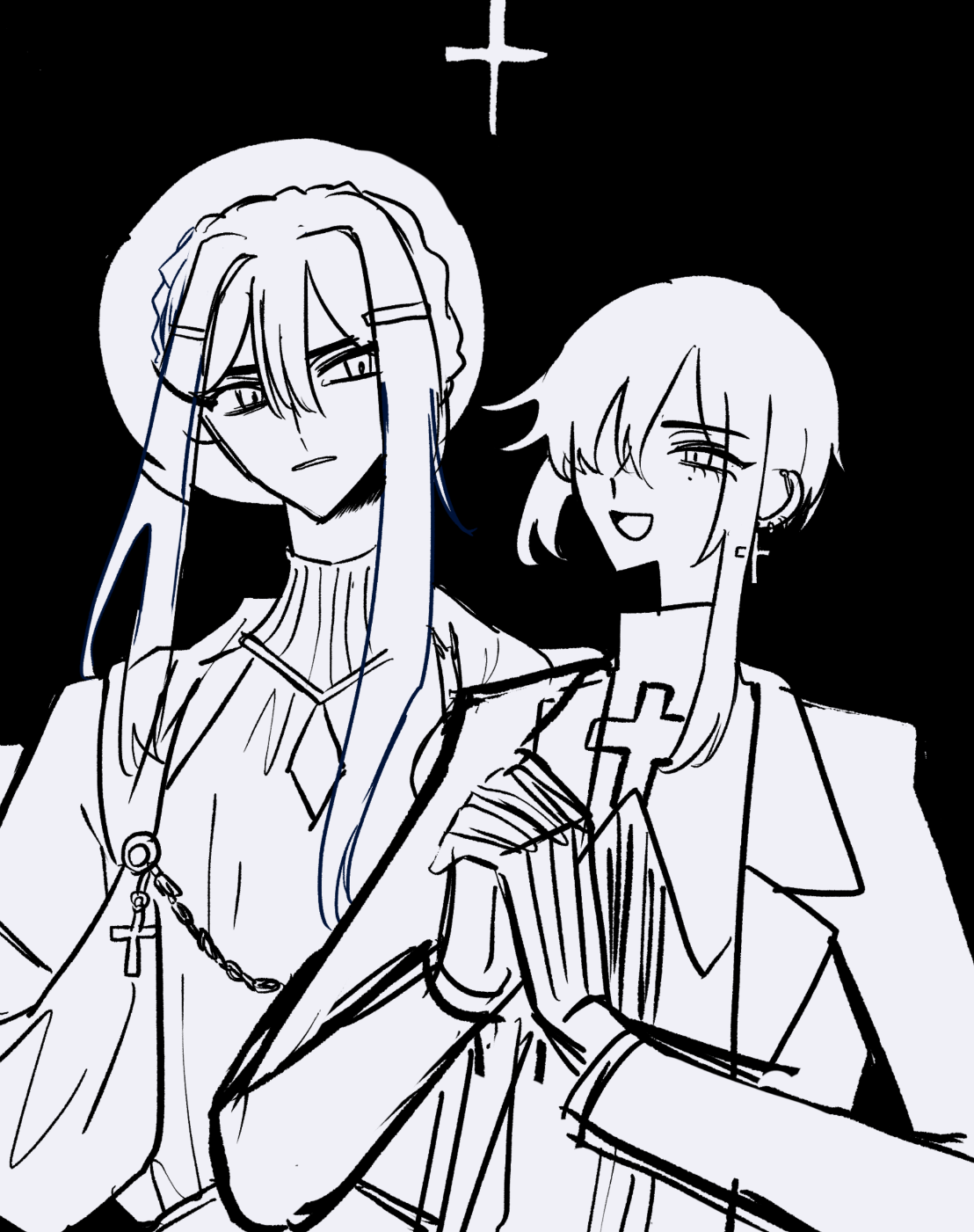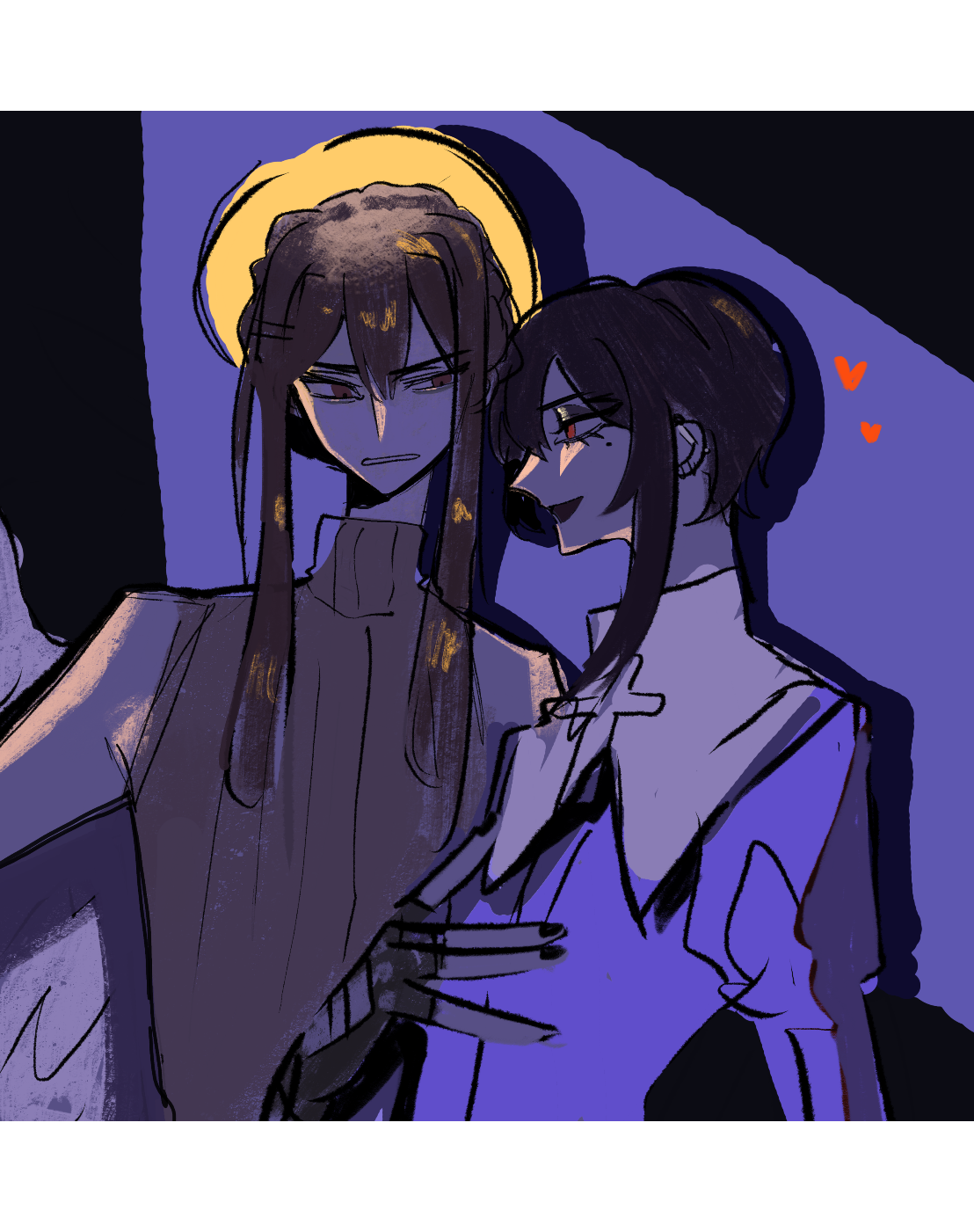 LOOK AT THESE DRAFT SKETCHES THAT CAME WITH THE PIC ABOVE!!!! UAAAAAAA THEY ARE BOTH SO PERFECT AS WELL i cant believe it came with these 😭😭😭😭💖💖💖💖 they caputured their personalities so well these are so cute and amazing 🥺💖💖💖😭💖⭐💖⭐💖⭐💖💖⭐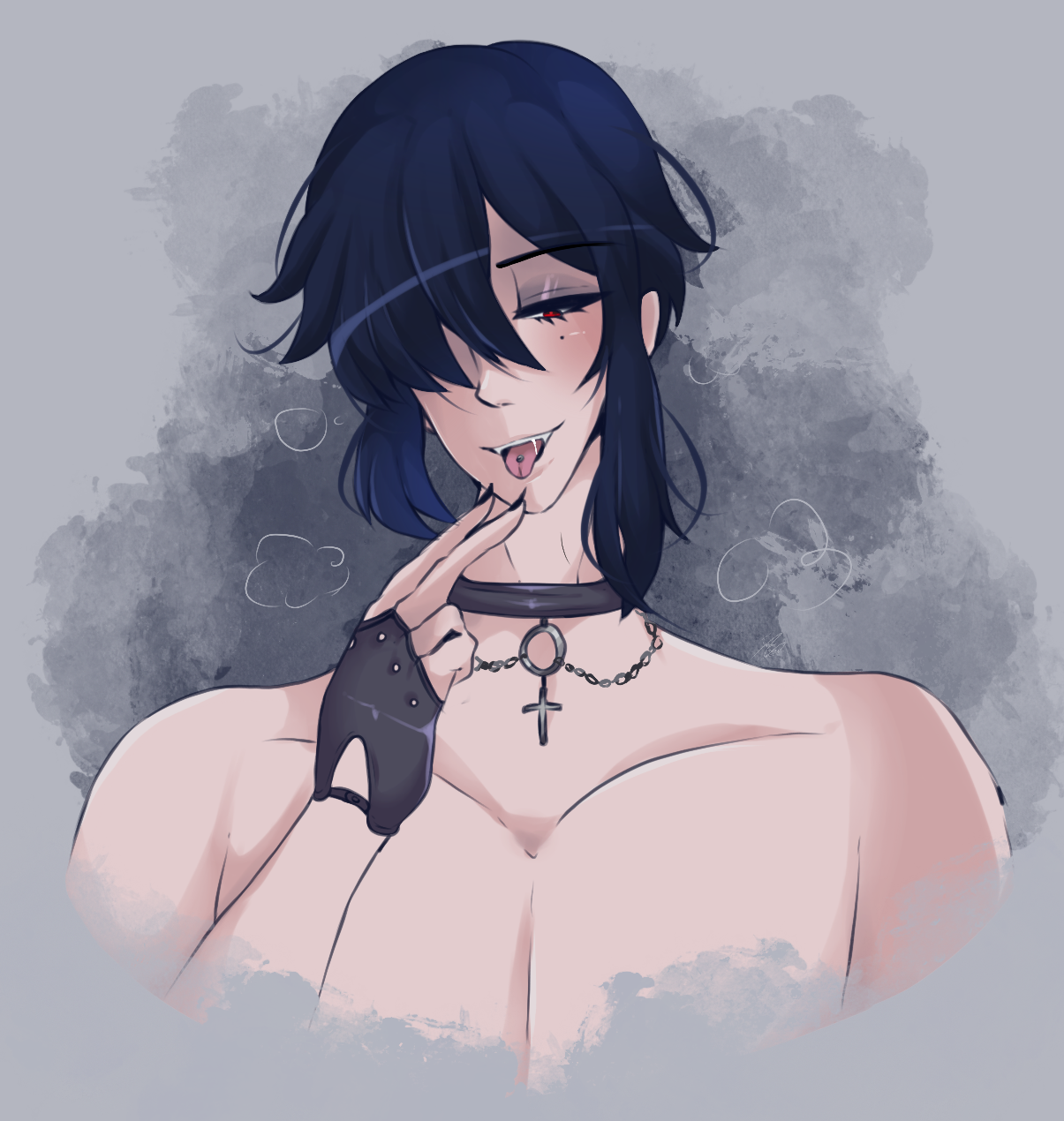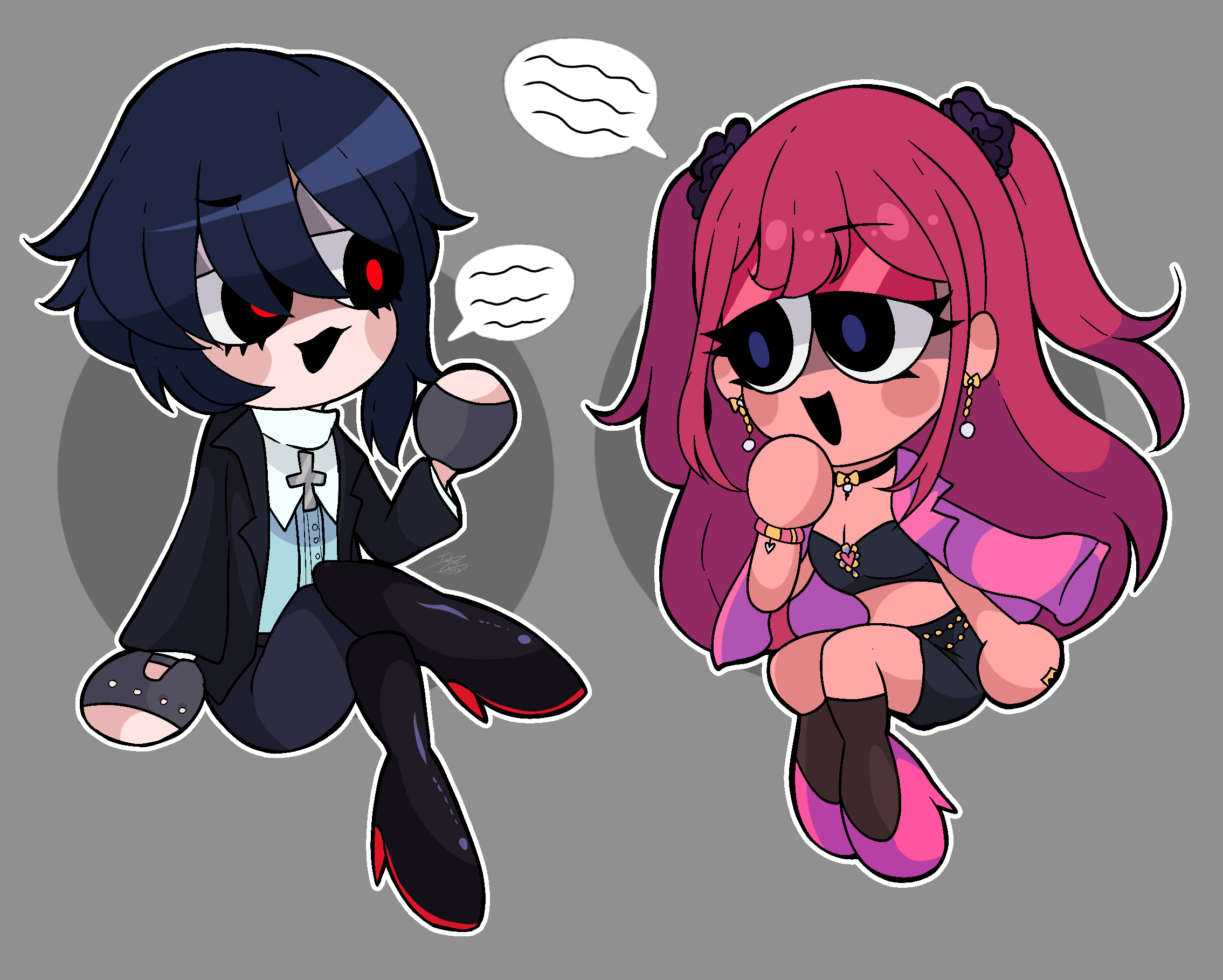 2 artfight attacks!!! from @timberstarch on artfight!
I CANT BELIEVE I GOT TWO AMAZING PICTURES?1?!?!? I LOVE THE SEXY AURA IN THE FIRST ONE SOOOO MUCH AND HIM AND HOLLY TALKING SHIT IS SOOO CUTE IT IS UNREAL 😭💖💖 I LOVE THEM BOTH AAA!!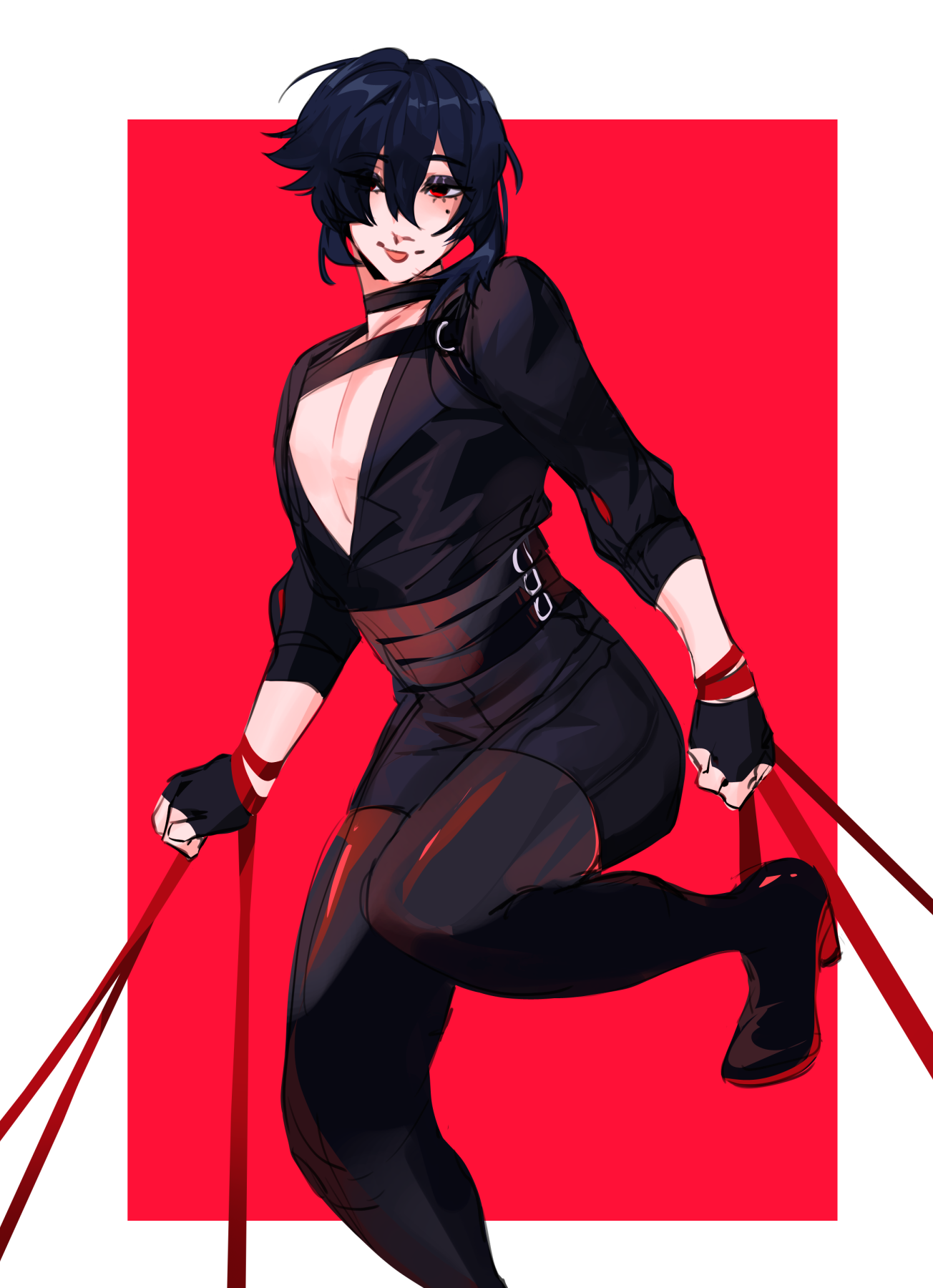 artfight attack from @xcrow_e
OHHHHHHHHH LORD!!!!!!! IM CLEARLY NOT RELIGOUS BUT THIS ONE HAS ME ON MY KNEES !!!!!!!!!HE IS SOOOOO HOT AND GOOD LOOKING AND THE OUTFIT IS TOO GOOD !!!! HES TIED UP!!!!!!!!!!!!! YESSSSSSSS!!!!!!!!!! 😭😭💖😭💖💖😭😭THIS ONE HAS KILLED ME (POSITIVE CONNOTATION)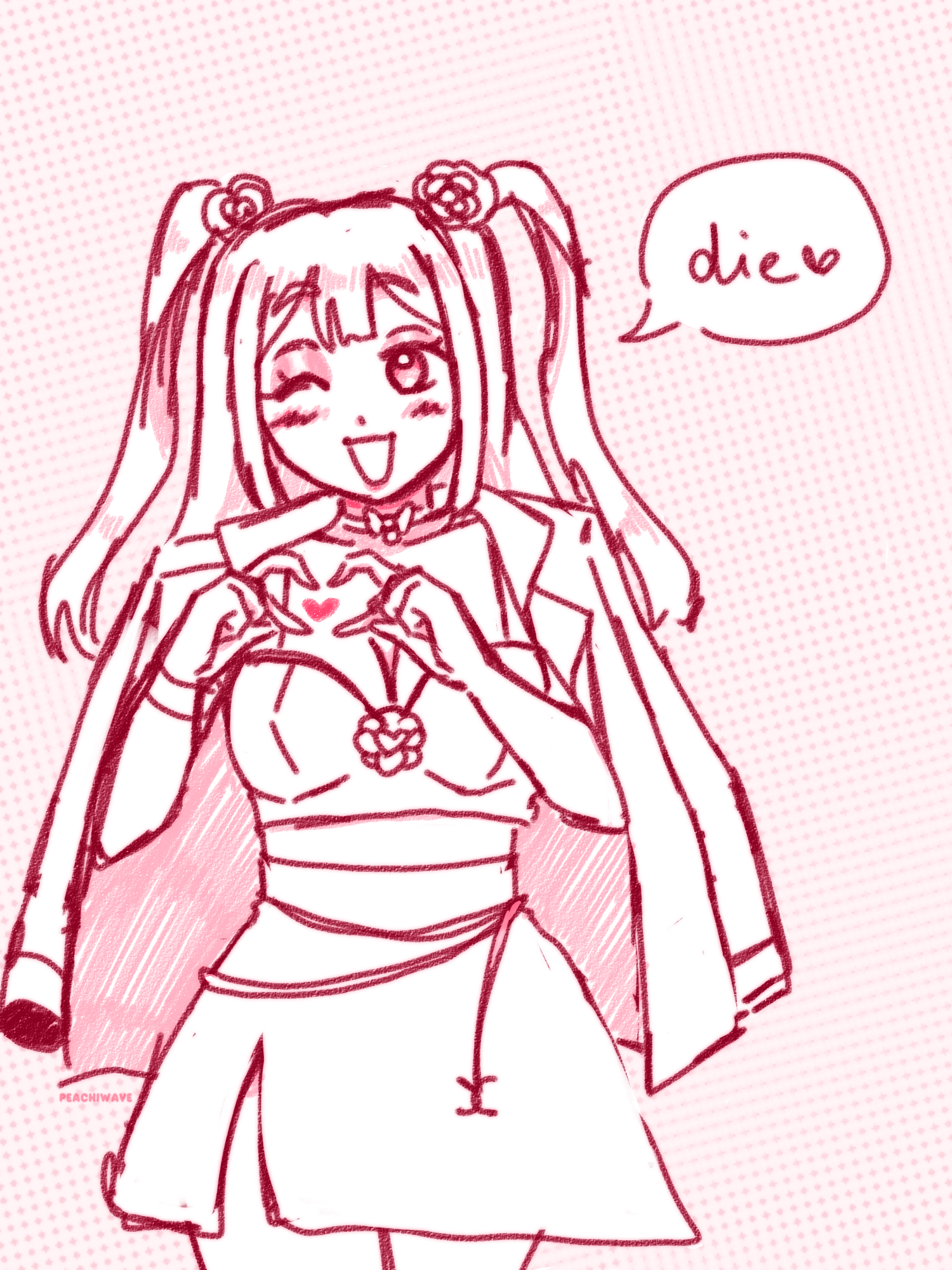 artfight attack from @peachiwave
AAA HOLLY!! SHES SOOOO CUTE I LOVE THIS 😭💖💖🥺🥺 SO PINK AND FUN AAA!!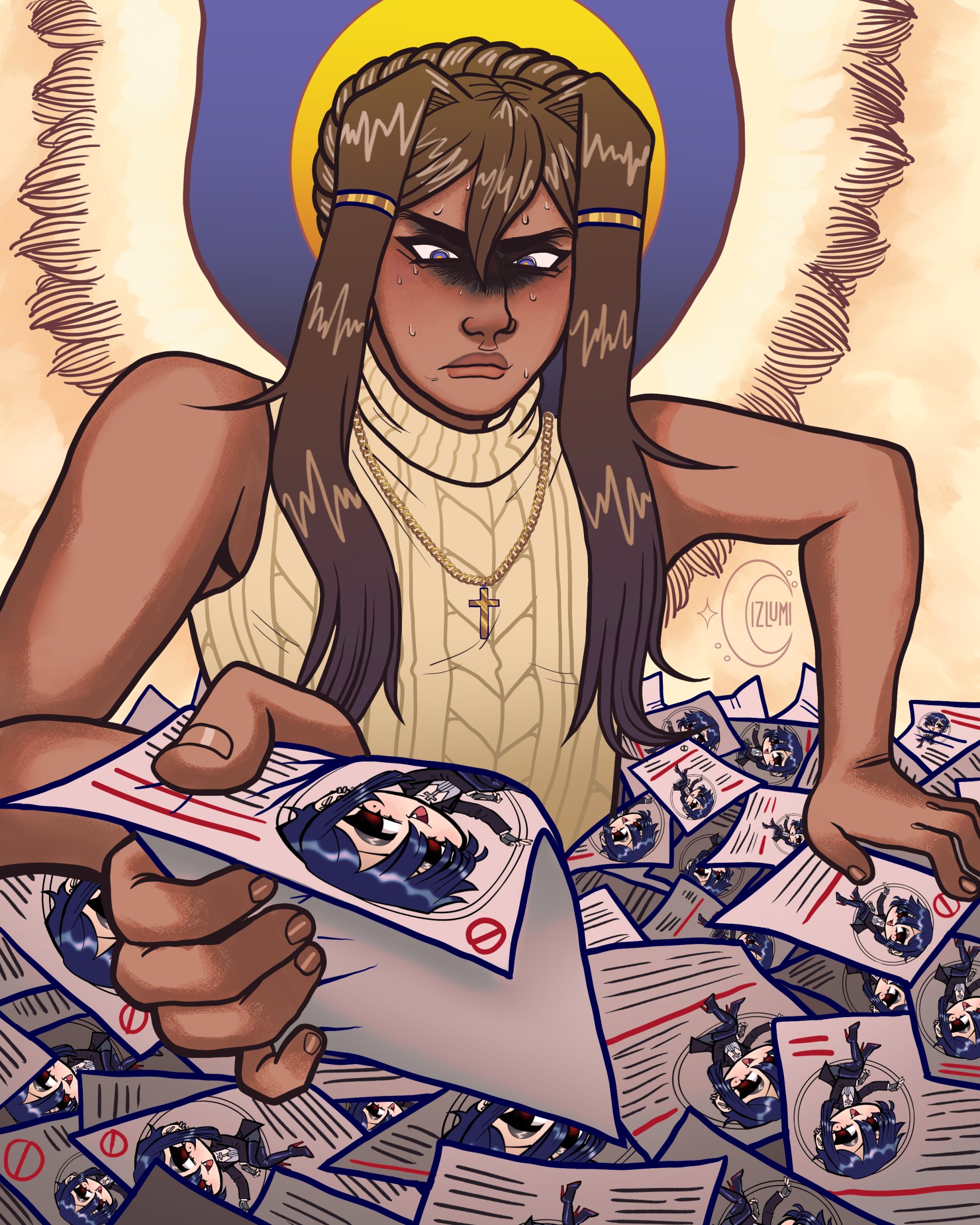 fanart from @IZLUMIart
THIS IS SO COOL!!!!!!! I LOVE THE CONCEPT SO MUCH AND THE POSE AND EXPRESSION ARE SOOO PERFECT 😭😭💖💖💖 PERFECTLY CAPTURES HIS INNER TURMOIL!!!!!!!! THIS IS INCREDIBLE !!! THE LIL ABELS ARE SO CUTE AA 😭😭💖🥺 SO HAPPY TO GET MICAH ART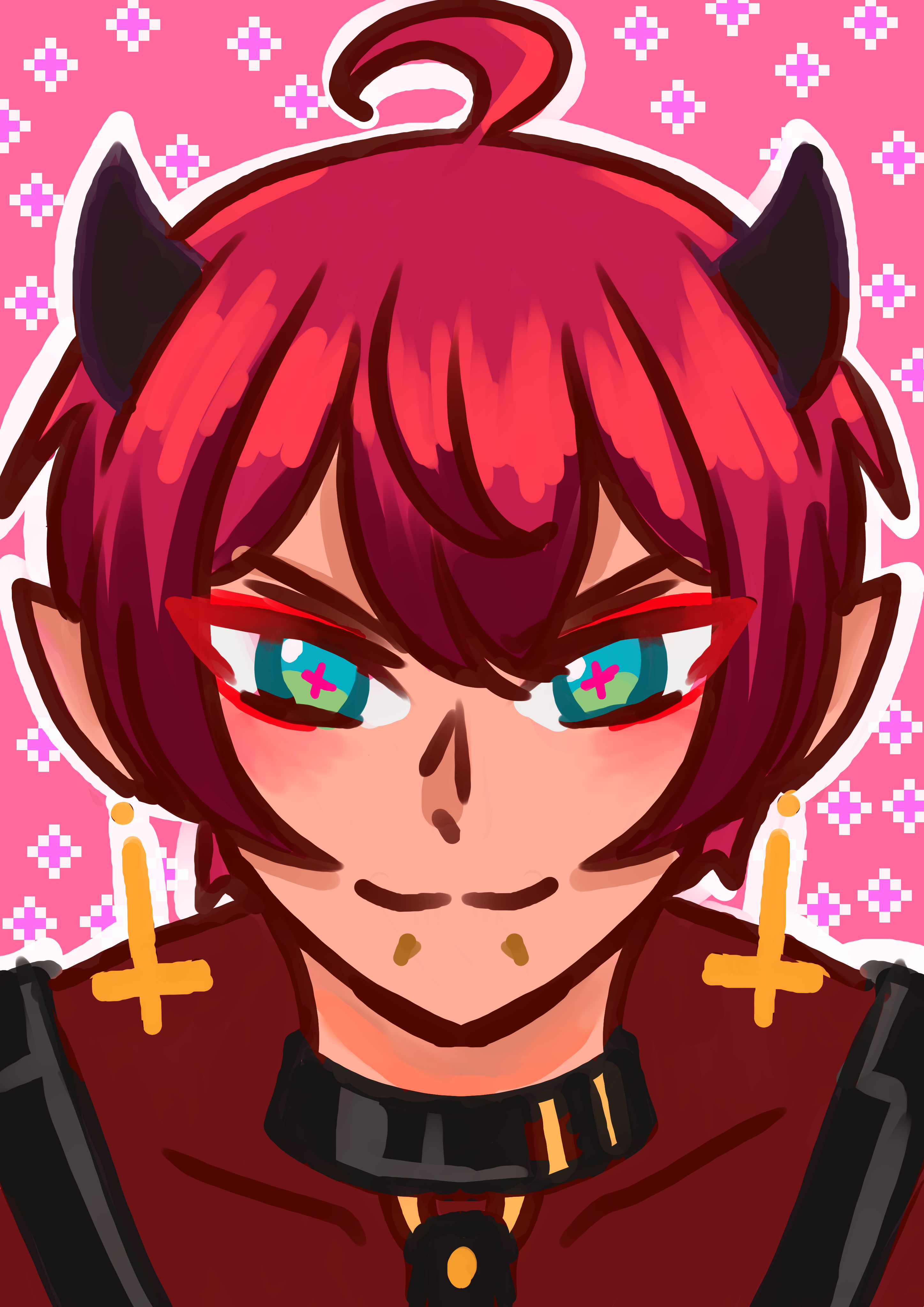 fanart from @SenaAma1
HOLY SHITTT HES SO CUTE SOBBIGN CRYING SPLUTTERING UP BLOOD !!!!!!!! 😭😭💖💖⭐ HE IS SO CAT WITH KNIFE I LOVE THIS WAAUAAGH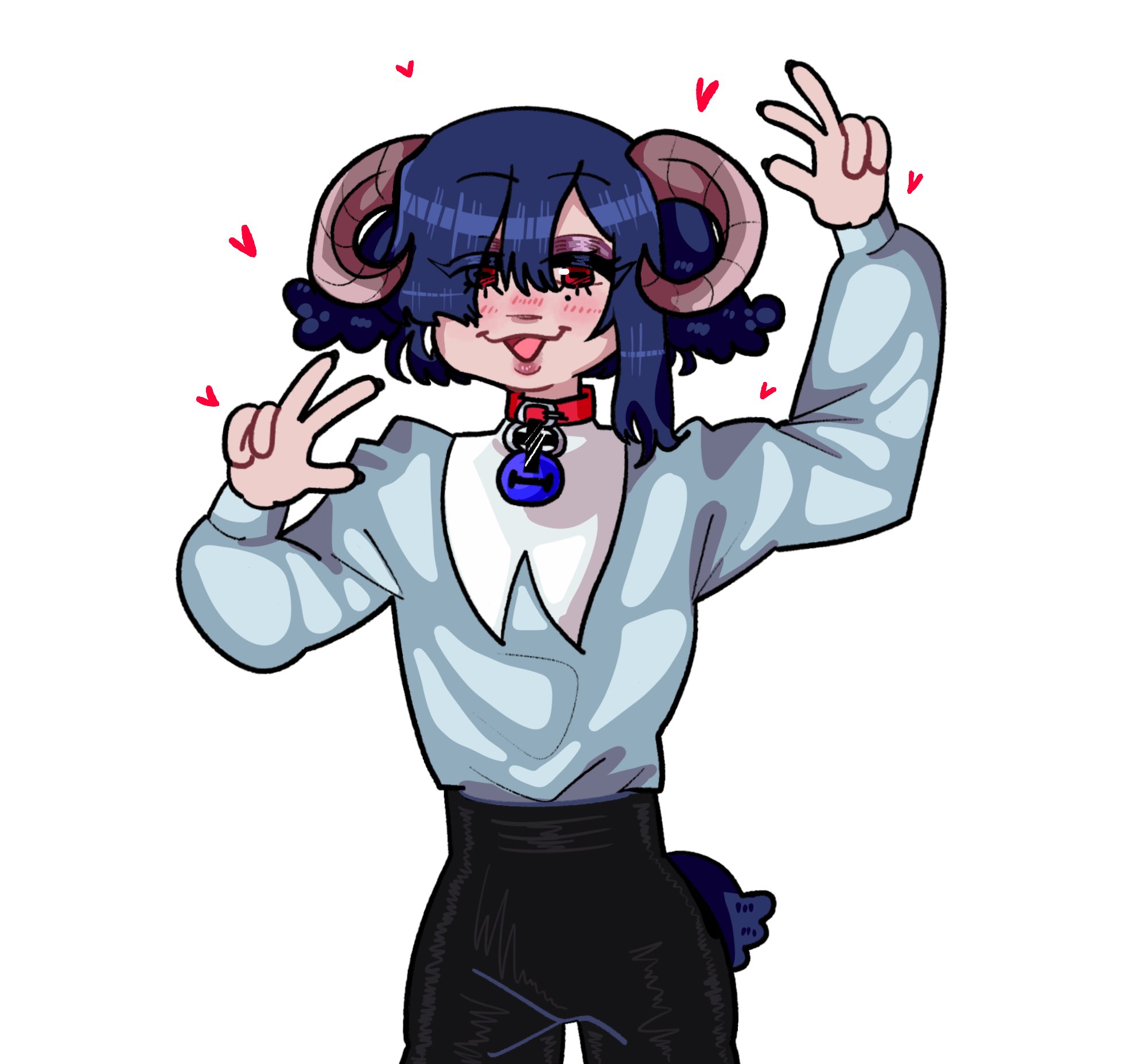 fanart from @narmbo
AAAAAAAAA OH MY GOD LOOK AT HIM 😭😭😭😭 HES SOOOO CUTE AND PERFECT WHAT A CUTE POSE 😭😭💖💖💖 I LOVE THE SHEEEPY TAIL SO MUCH WAAA 🥺🥺🥺🥺🥺🥺🥺🥺🥺 ADORABLE YET FULL OF MISCHIEF !!!!!!!!!!!!
.
.