my OCS!
click links under ref sheets for more info (mild nsfw on those pages, if I am commissioning you the stuff on this page is enough info unless u are curious!)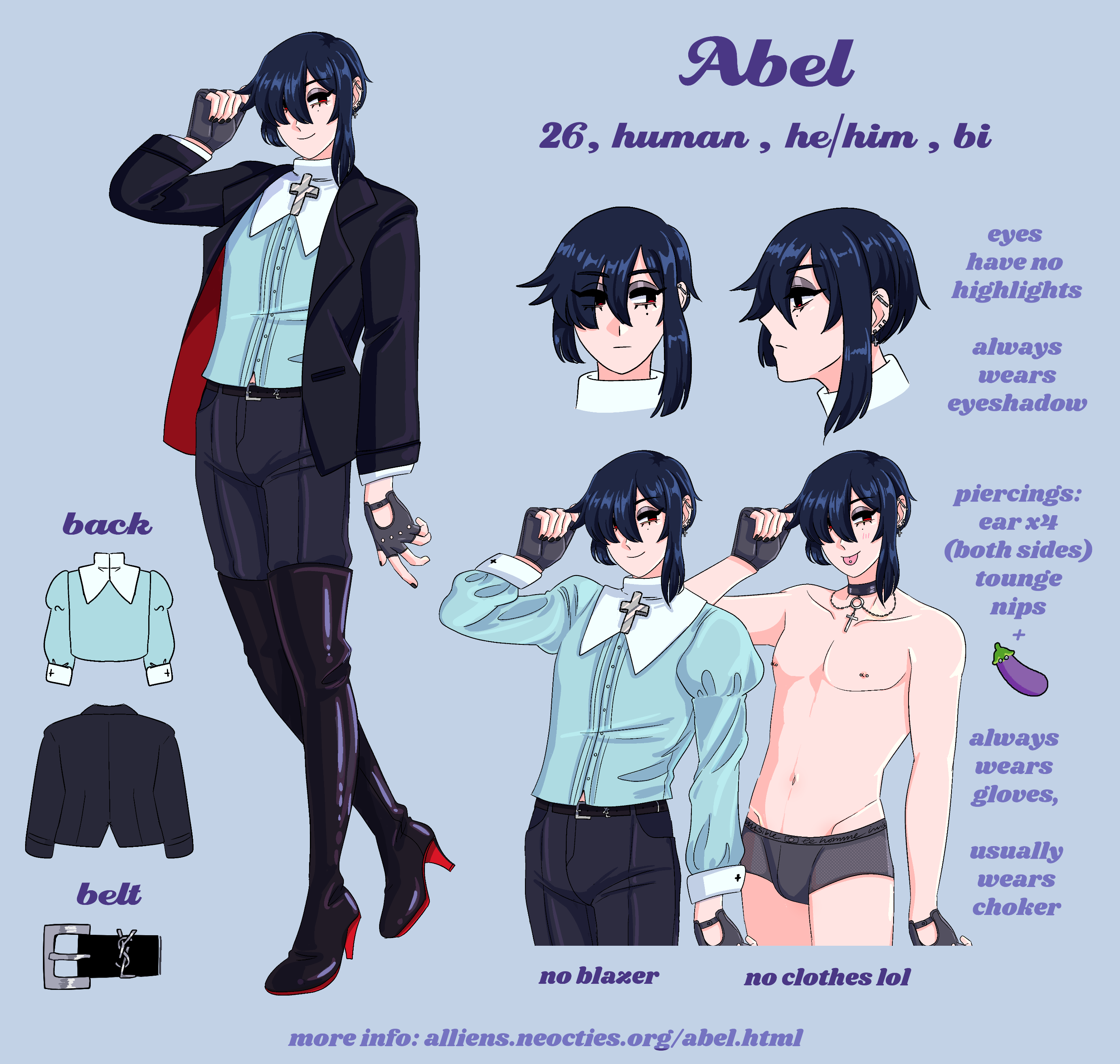 Abel - impish / haughty / seductive personality, usually making a >:) or >:3 face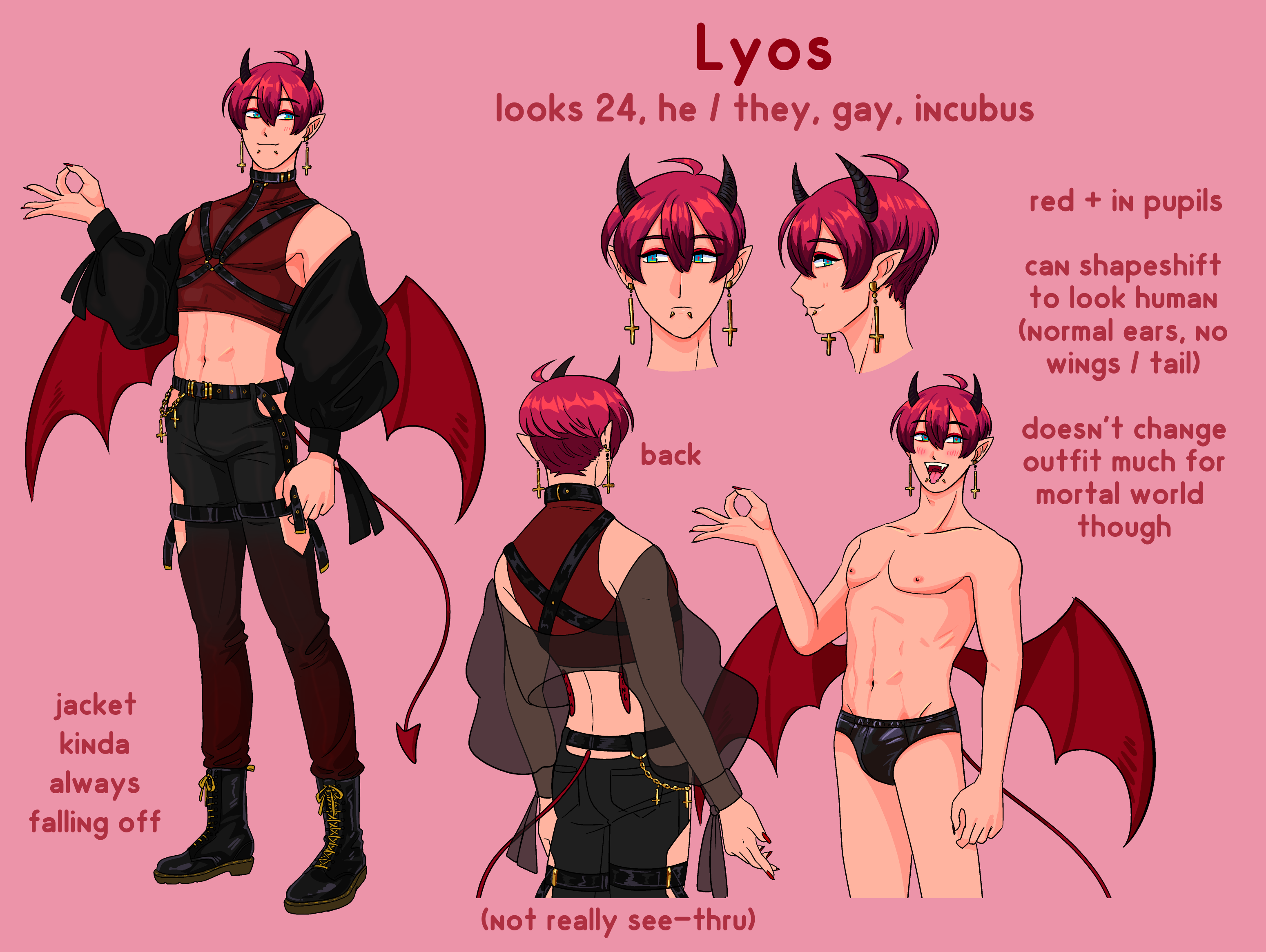 Lyos- easygoing / kind of pathetic personality, good faces are :3 or :D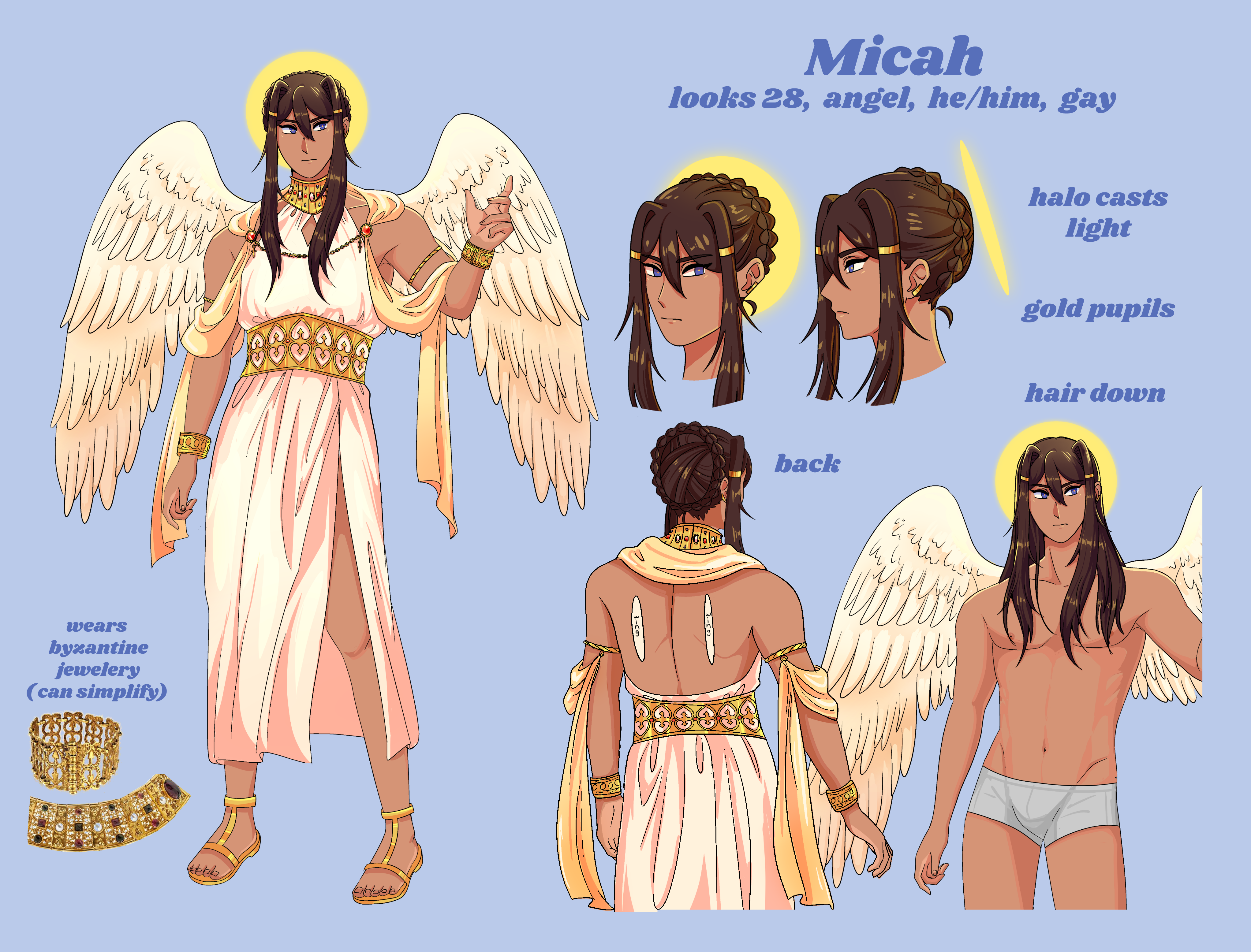 Micah- crabby / straight laced personality, generally looks >:| or >:\
if u need to contact me i'm on twitter @alli_ens or insta @alli.ens!
page visitors (including me refreshing it)
click these headings below to see more pages!
.
.
follow me on neocities here! neocities.org/site/alliens